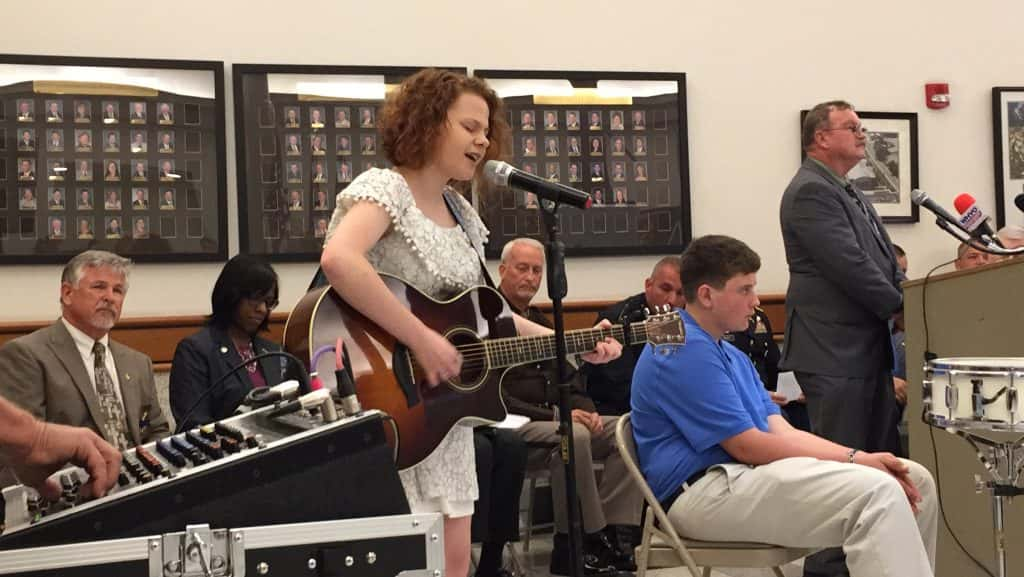 Christian County Sheriff Livy Leavell Jr. had the opportunity to work with Officer Phillip Meacham for eight years.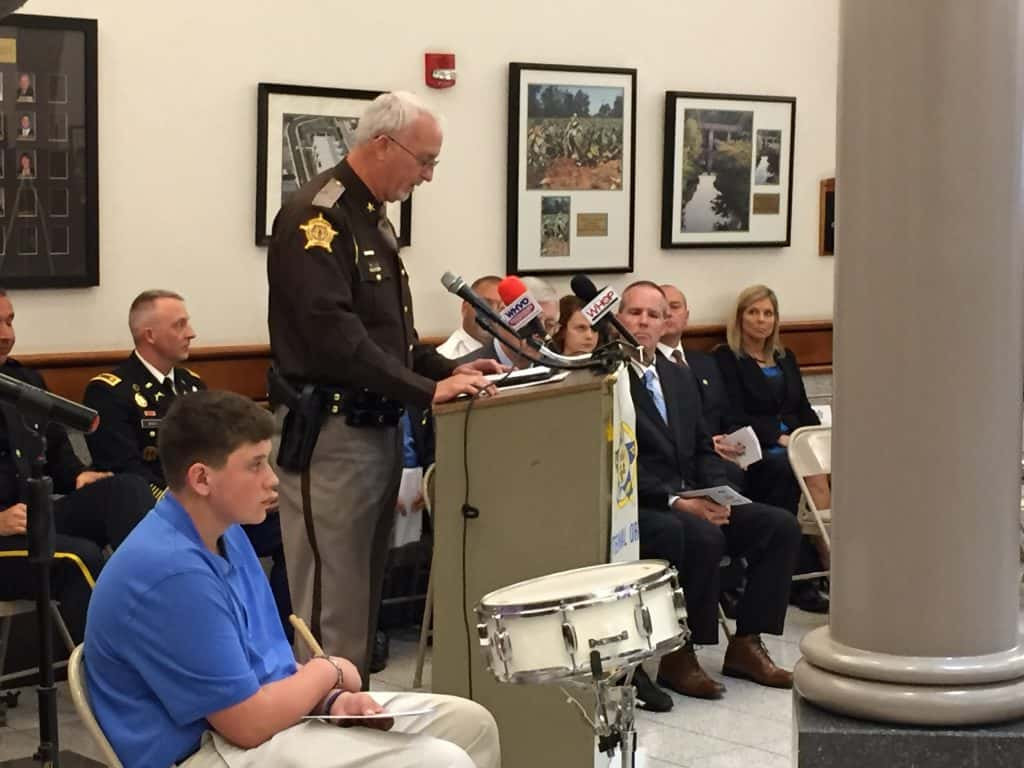 For Hopkinsville Police Chief Clayton Sumner, the annual event became a routine for him.

right-click to download mp3
Unfortunately, that quickly changed.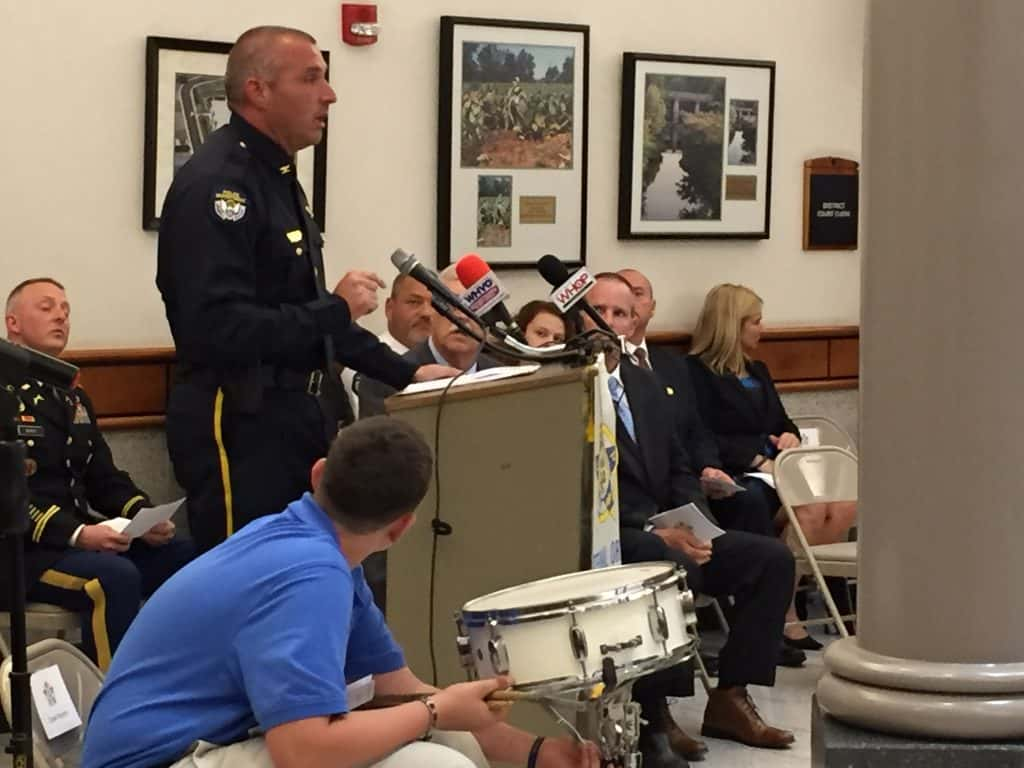 Hopkinsville Police Officer Phillip Lynn Meacham was off duty on the night of Thursday, March 29th. According to the Hopkinsville Police, while in his personal vehicle, he observed a law violation as a vehicle with blue flashing lights was attempting to pull him over. Officer Phillip Meacham pulled off onto another road and contacted the on-duty police supervisor to request an on-duty officer to investigate further. Once the on-duty officer arrived, Officer Phillip Meacham explained the situation. A little while later, Officer Phillip Meacham observed several people outside of the house that the suspect was in on a dead-end road. He grabbed his police ID and went to assist the on-duty officer at the house.
Shortly after contact was made, Officer Phillip Meacham was shot and killed by the suspect that had attempted to pull him over.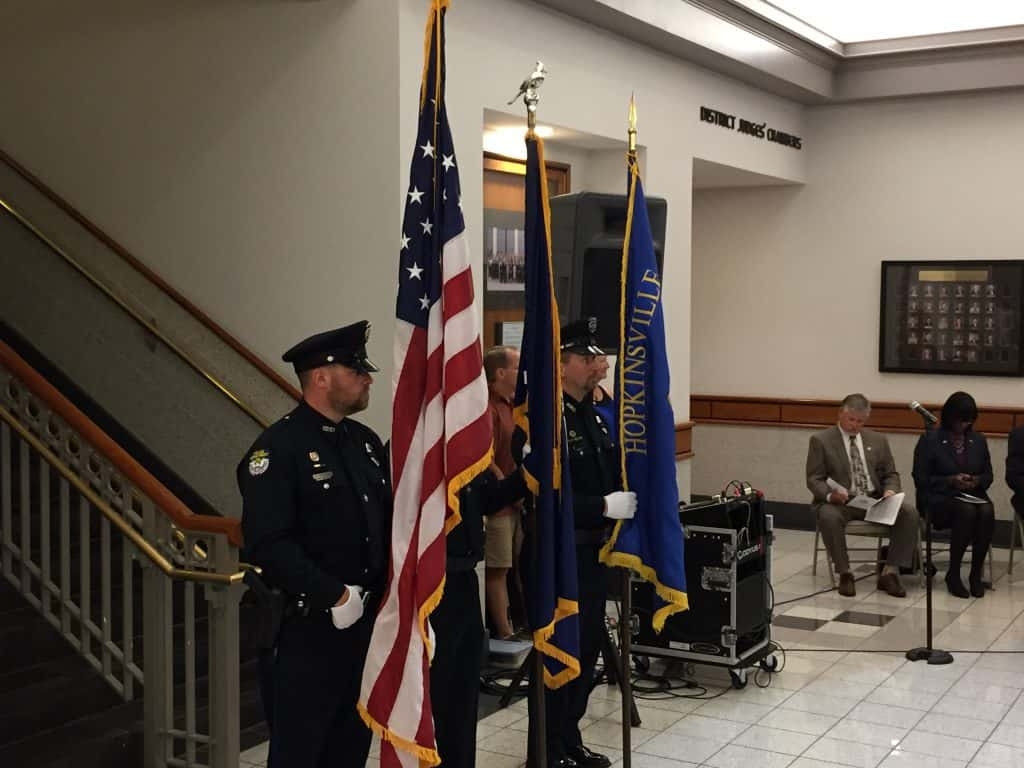 WebReadyTM Powered by WireReady® NSI