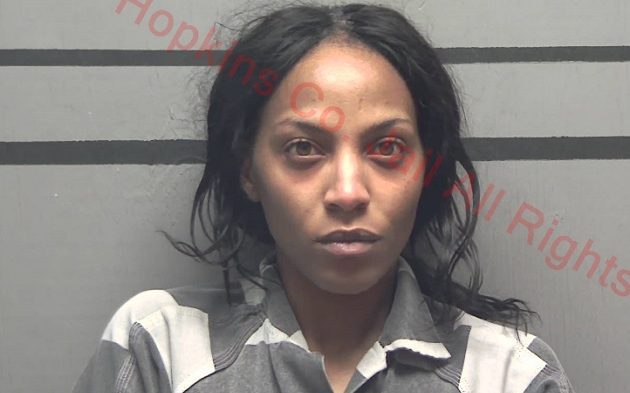 Police say an ongoing investigation led to the arrest of a Madisonville woman for meth trafficking and other charges Monday afternoon. Madisonville Police report the Madisonville-Hopkins County VICE/Narcotics Unit served a search warrant at a residence in the 500 block of Jamestown Loop around 5:00pm and arrested 26 Jerica Anderson.
During the investigation, police say detectives used a confidential informant to purchase a quarter ounce of meth from Anderson. Detectives later executed a search warrant at her residence, where they reportedly found more than a quarter ounce of methamphetamine and paraphernalia consistent with drug trafficking. During the search, police also say they found a loaded stolen handgun from Princeton near the meth.
Anderson was lodged in the Hopkins County Detention Center charged with two counts of 1st Degree Trafficking in a Controlled Substance (Methamphetamine Over 2 Grams), Receiving Stolen Property (Handgun), and Possession of Drug Paraphernalia.
The Madisonville Police Department and Hopkins County Sheriff's Office also assisted the VICE/Narcotics Unit at the scene.