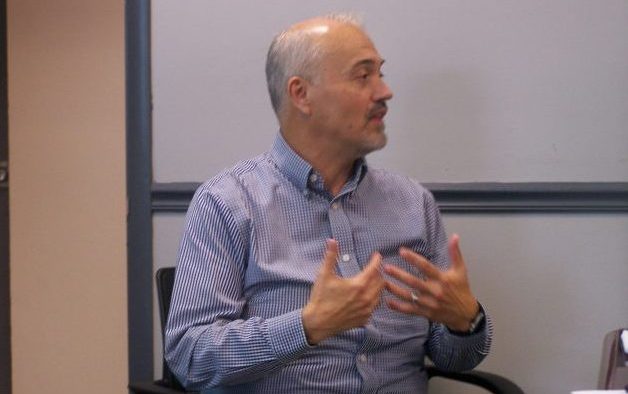 Parking tags for high school students and Chromebook self-insurance fees for middle school students will increase for the 2018-19 school year after approval by Trigg County School Board members during Thursday night's regular meeting.
Superintendent Travis Hamby explained to board members there would be an $8 increase for student parking tags at the high school.
Middle school students using Chromebook will see a $10 increase if they choose self-insurance to cover repairs. The reason for the increase, according to Assistant Superintendent Beth Sumner, is the $20 fee per student was insufficient to cover the cost of repairs last year, which totaled over $15,300.
She noted the site-based decision-making council picked up the tab for the additional repair costs, which was quite significant. Sumner said there were 316 students that took the insurance and 178 students did not. She also noted the Chromebook self-insurance fee for high school students will remain at $40 per student.
Although there was no action taken at the meeting, Hamby discussed the Safety Task Force that was formed in February or March after several safety issues at the schools in the Spring semester.
He said the group also received recommendations this week from the Kentucky Center for School Safety, which conducted a safety audit at the middle and high schools. Hamby noted the group then prioritized the recommendations, which includes security and safety measures for all the schools. He also went over some school safety implementations they believe can be in place before the start of the upcoming school year.
The regular meeting was adjourned and board members moved to the Intermediate School for a special called meeting to hear a presentation from JKS Architects and Engineers regarding the district's facility plan for renovations and improvements. Board members heard presentations from three other architectural firms during a special called meeting Tuesday night.