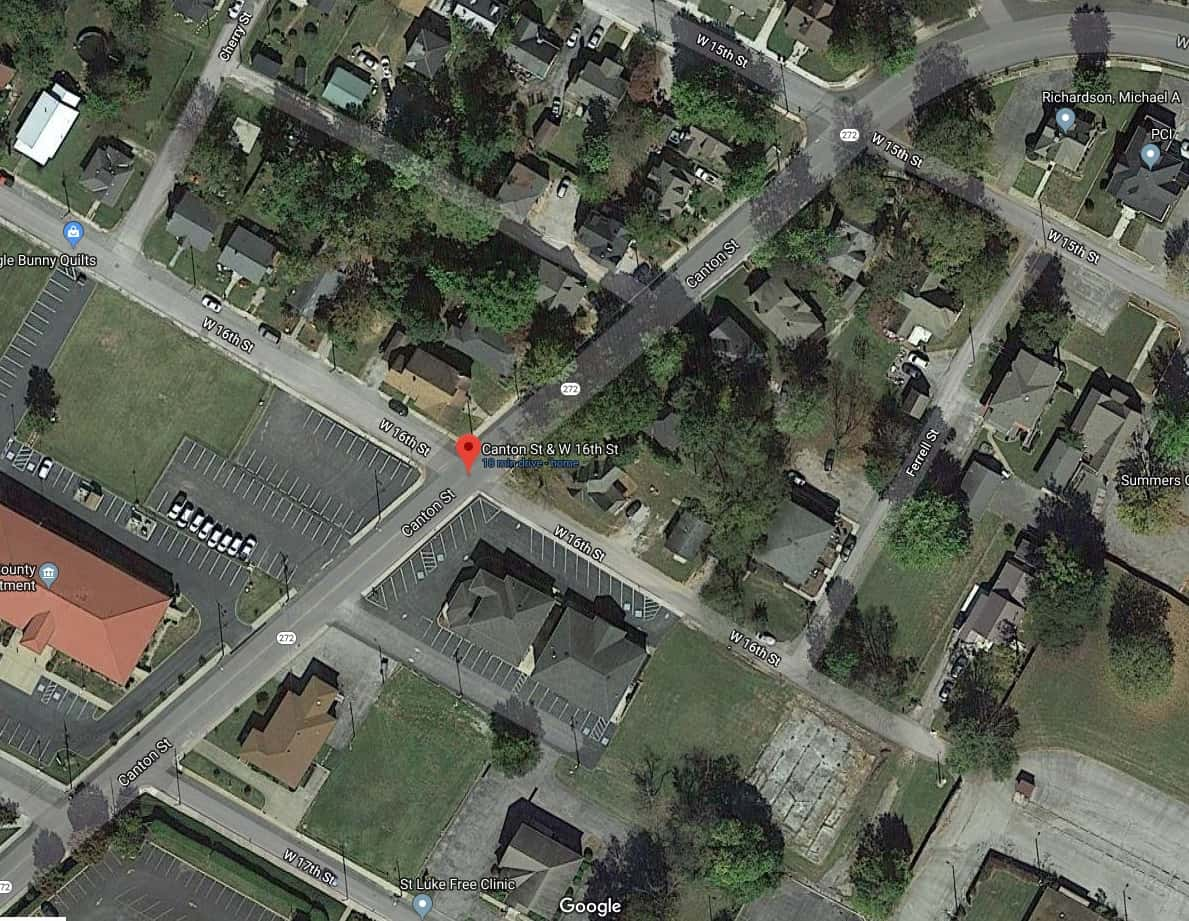 A Hopkinsville woman was taken to the hospital after she was injured in a two vehicle wreck on Canton Street Thursday afternoon.
Police report 30-year old Jeremy Dye of Hopkinsville was traveling west on Canton Street when an eastbound vehicle driven by 72-year old Shirley Mack tried to turn onto West 16th Street, causing the two vehicles to collide.
Mack was transported by ambulance to Jennie Stuart Medical Center for treatment of injuries. Dye and a passenger in his vehicle, 22-year old Nicholas Richardson of Kuttawa were uninjured in the crash.