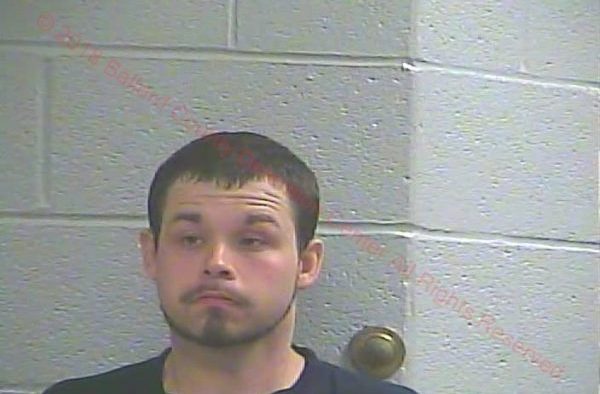 A Bardwell man is in jail facing drug related charges after he shot two people Saturday night in Carlisle County.  According to Kentucky State Police Post One Public Information Officer Jay Thomas, the shooting occurred inside the home of 30-year-old Matthew Turnbow that was located north of Bardwell.
State Police say the preliminary investigation shows 42-year-old Harold Doug Compton of Grand Rivers and 49-year-old Kelly Clanahan of Barlow were shot by Turnbow shortly before 9:00 Saturday night during an altercation.  Clanahan died at the scene, with Compton flown to Deaconess Midtown Hospital in Evansville, Indiana.  Compton was listed in fair, but stable condition.  Autopsy results show Clanahan died due to a gunshot wound.
Turnbow was arrested for Possession of Methamphetamine, Possession of Drug Paraphernalia and was served an arrest warrant for violation of an EPO/DVO.  He was lodged in the Ballard County Jail.  Trooper Thomas says investigators will likely present the case to the Carlisle County Grand Jury.
Kentucky State Police are continuing to investigate the shooting.