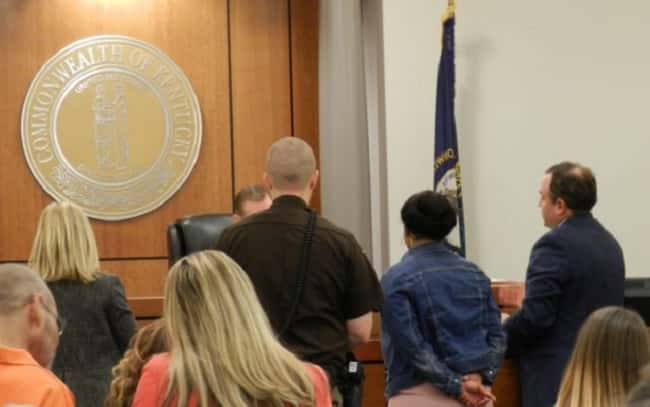 A Hopkinsville woman charged in connection to a fatal hit and run earlier this year appeared in Christian Circuit Court for a pretrial conference Wednesday afternoon. According to court officials, Judge Andrew Self continued her case until her trial date next month.
Sherita Thomas is charged with murder after she allegedly hit 33-year old Stephanie Wagner, who was leaning against the rear of a vehicle on East 4th Street in July of this year. Thomas reportedly fled the scene and was found at her home on North McPherson Street where she was arrested by Hopkinsville Police. Thomas is also charged with tampering with physical evidence, driving under the influence of alcohol or drugs – 4th offense, and leaving the scene of an accident.
Thomas was initially scheduled to go to trial in May but it was postponed. The trial is now set to begin January 14, 2019.