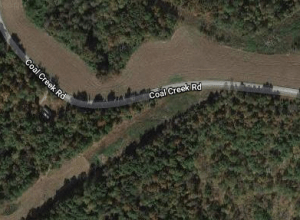 A Hopkinsville woman was injured when a backhoe hit the vehicle she was in on Coal Creek Road Thursday.
According to a Christian County Sheriff's Office report 56-year-old David Cusick Jr. of Hopkinsville was driving through a work zone when 48-year-old David Roberts of Hopkinsville made a left turn in a backhoe and hit Cusick's vehicle.
Cusick's vehicle was pushed into a ditch.
One of Cusick's passengers 47-year-old Anita Cusick of Hopkinsville was taken to Jennie Stuart Medical Center for a possible neck injury, according to the report.