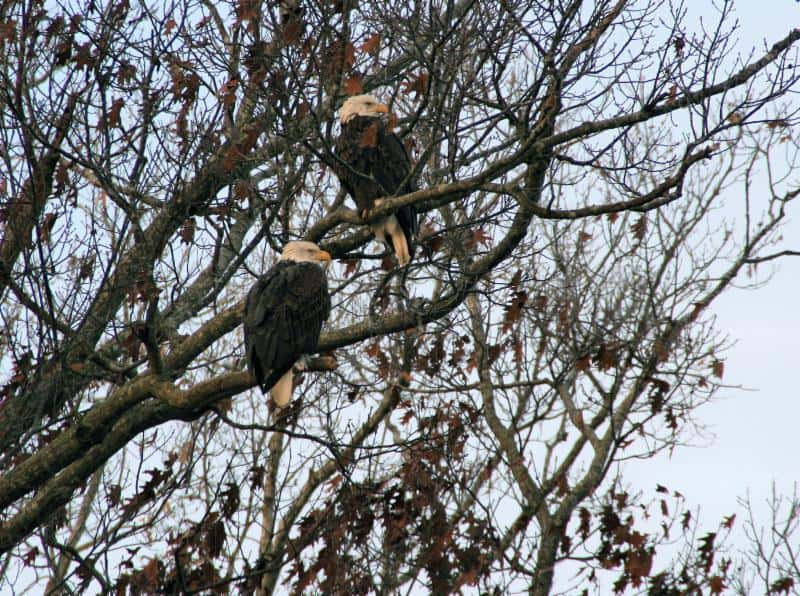 Friends of Land Between the Lakes will host a few Eagle Viewing Cruises for the public over the next month.
Jennifer Wheatley from Friends of Land Between the Lakes reports the cruises will take place on the CQ Princess, a 96-foot, double-decker luxury yacht on January 19, 20, and 21 and February 14. Wheatley adds each cruise includes a hot catered meal and opportunities for great views of bald eagles. Onboard naturalists from the organization will help spot eagles and other wildlife as well as tell the inspiring story of the bald eagle's comeback from extinction in western Kentucky.
Reservations and full deposits are required for all cruises, call (270) 293-7040 to reserve a tour.
Eagle Viewing River Cruises:
Saturday, January 19 (Brunch Cruise, 8:30 to 11:30 AM)
Saturday, January 19 (Lunch Cruise, 1:00 to 4:00 PM)
Sunday, January 20 (Lunch Cruise, 11:00 AM to 2:00 PM)
Monday, January 21 (Lunch Cruise, 11:00 AM to 2:00 PM)
Thursday, February 14 (Lunch Cruise, 11:00 AM to 2:00 PM)