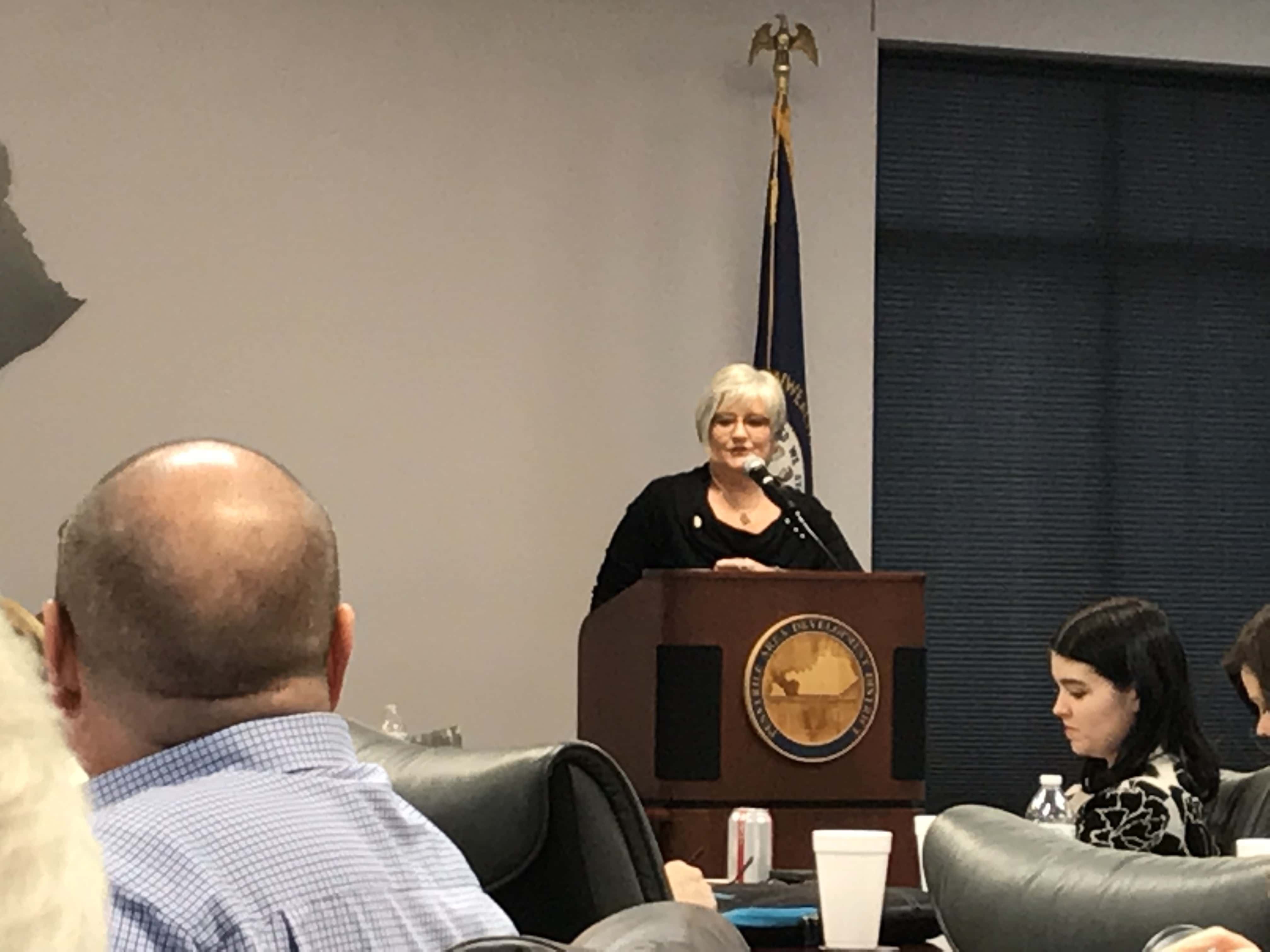 A Hopkinsville resident shared her personal story about being the daughter of a service member who has been missing in action for over 50 years during the Pennyrile Area Development District board meeting Monday afternoon.
U.S. Air Force Lt. Col. Kenneth Stonebreaker went missing during the Vietnam War on October 28, 1968, after he left Thailand to go on a solo reconnaissance mission flight over North Vietnam. For many years, Cindy Stonebreaker and her family never discussed what had happened and even moved to northern California shortly after he went missing.
Things began to change for Stonebreaker about seven years ago when she was driving between Hopkinsville and Clarksville and stopped at a truck stop to get a map of Land Between the Lakes.
Years later, she received a call from members of Rolling Thunder asking her to attend an event called 'The Ride Home'.
Stonebreaker ended up going on the weekend trip and it changed her life forever. She has since visited Washington D.C. alone to visit the Vietnam Memorial Wall and visit with government officials who are actively working on trying to reunite families with their missing family members.
Shortly after the trip to Georgia, she was digging around her mother's attic and found a box with reel-to-reel tapes that were used to send recorded messages back and forth between them and her father overseas. After finding someone to convert the tapes over to a cd, she was able to hear her dad's voice for the first time in forty-five years on her birthday, October 18th. The tape she found was the last tape her dad had recorded before he went missing.
In 2015, Stonebreaker was elected to sit on the Board of Directors and to serve as the Kentucky State Coordinator for the National League of POW/MIA Families in Washington D.C. Since that time, Stonebreaker was also able to take a trip to see where the war was fought.
During that trip, she was able to spend five days on a mountain at an excavation site where pieces of helmets and flight suits were found and close to where it was believed her father had gone missing. Stonebreaker says she didn't leave with closure on that trip, but she was able to leave with the peace of mind knowing her father has not been forgotten about.
Stonebreaker also currently serves on the Education Committee and was elected the Board Secretary for the National League of Families. She continues to work diligently to help families find their loved ones who went missing during the war.