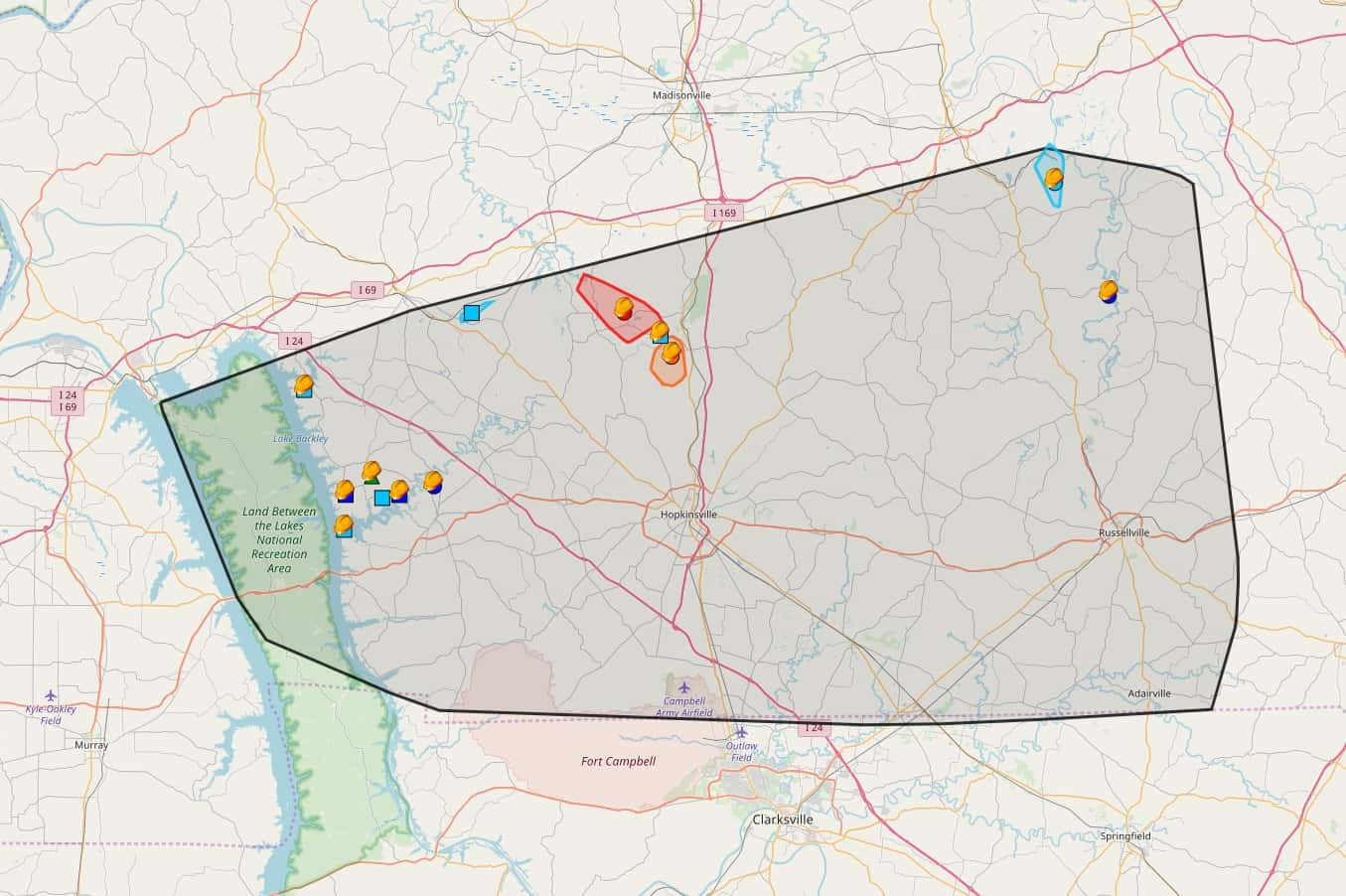 Pennyrile Electric crews are continuing to make progress in restoring power to hundreds of customers after storms and high winds knocked out electricity in several locations across the area Thursday afternoon.
As of 4:00 Thursday afternoon, Pennyrile Electric officials are reporting some widespread outages, along with a power outage on Dawson Springs Road in Christian County that is affecting 226 customers, and in the area of Pleasant Grove west of Crofton, which is affecting 112 customers.
At the peak of the power outages, Pennyrile Electric reported customers in Land Between the Lakes as well as portions of Caldwell, Lyon, and Trigg counties were affected.
Pennyrile Electric officials say crews have made repairs and restored power to over 1,200 customers in a portion of Caldwell, Lyon and Trigg counties that were affected by an outage at the Hopson Substation. Crews also have restored power to 653 customers in the Rockcastle area of Trigg County.
In addition, Public Affairs Officer Chris Joyner tells the News Edge the high winds knocked out power in Land Between the Lakes Recreation Area that affected all the facilities.
As of 1:00 Thursday afternoon, officials indicated they had ten outages in the Pennyrile Electric service area, with the largest two outages occurring in Trigg County.