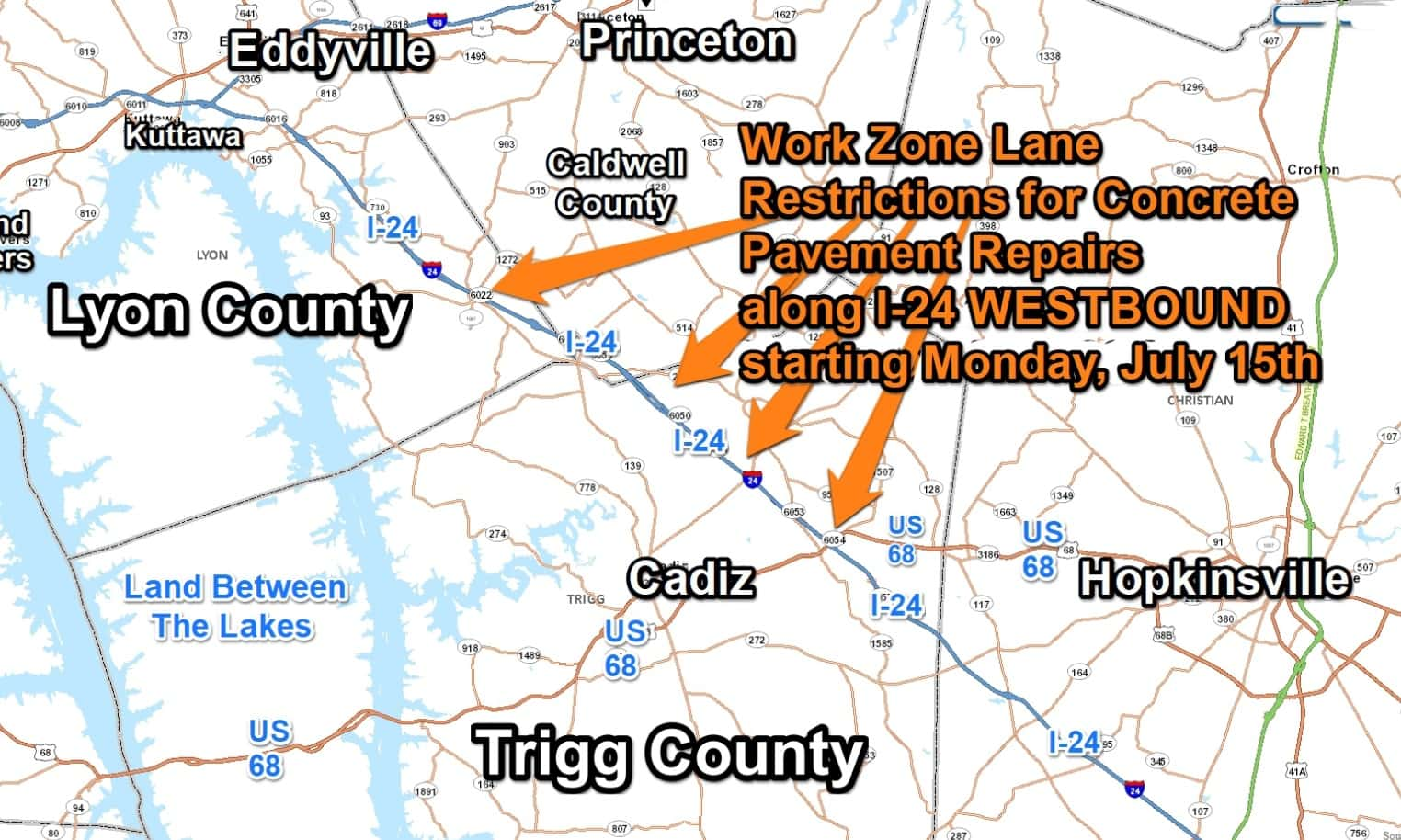 Motorists traveling eastbound on Interstate 24 will be happy to hear a crew with the Kentucky Transportation Cabinet has completed concrete repair work in Lyon and Trigg counties between the 50 and 65-mile marker. However, beginning Monday, officials say work zone lane restrictions will move to the westbound lanes of I-24 in Lyon and Trigg for concrete repair work that is expected to be in place through mid-August.
Motorists should be alert for work zone restrictions along I-24 westbound for concrete pavement repairs from the 65-mile marker at the US 68 Cadiz Exit 65 Interchange extending westward to about the 57-mile marker, about one mile east of the KY-139/Princeton-Cadiz exit.
Motorists should use appropriate caution where equipment, flaggers, and construction personnel are along the roadway near traffic flow.