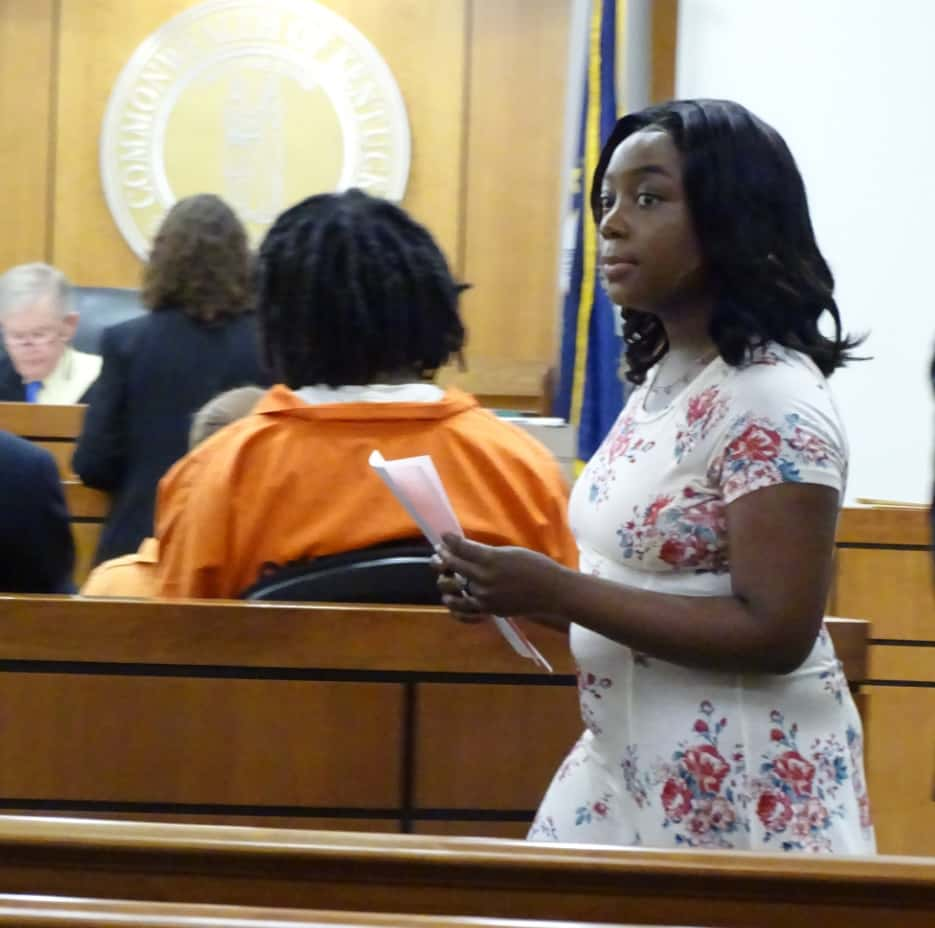 The manslaughter case against a Hopkinsville woman accused in the death of her infant has been resolved.
In Christian Circuit Court Wednesday morning, Desiree Catlett and her public defender, Eric Bearden appeared before Judge John Atkins at a pretrial conference in which she accepted an Alford plea to an amended charge of reckless homicide. Commonwealth's Attorney Rick Boling cited the agreement in which Catlett entered a guilty plea.
Catlett then accepted the Alford plea explained by Judge John Atkins.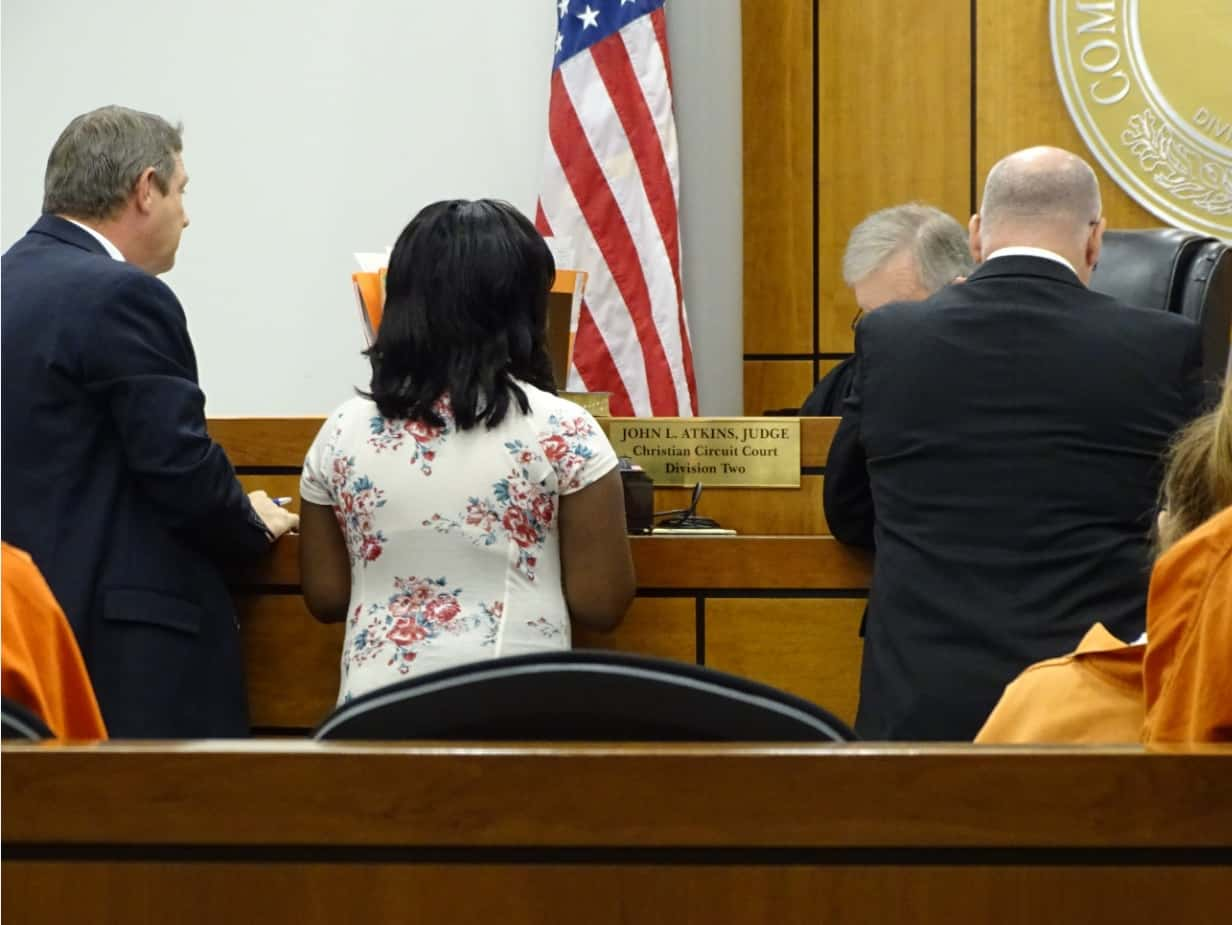 Boling spoke with the News Edge after the hearing and said when Catlett went to trial in 2018 to face second-degree manslaughter and reckless homicide it ended with a hung jury. He says the resolution comes with a maximum sentence of five years.
He says Judge Atkins will make the final decision regarding Catlett's case.
Judge Atkins scheduled formal sentencing on October 30.
Catlett was initially charged with second-degree manslaughter in the death of her 10-month old child, who police say was found not breathing at her home in Evergreen Park in October 2016.