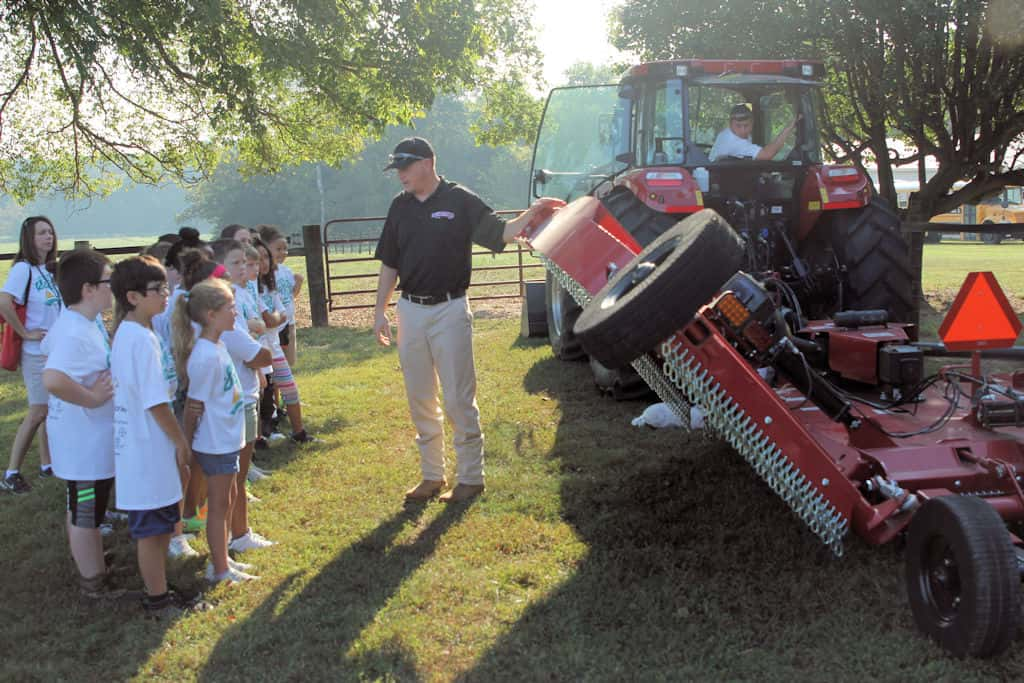 Fourth graders from Trigg County Intermediate School are well-versed on farm safety following the Trigg County Progressive Farm Safety Day Thursday, September 12. All of the fourth grade classes spent their morning on the Bill Mize farm visiting a number of stations to learn a variety of safety priorities.
Trigg County Agriculture Extension Agent Graham Cofield says the mission of farm safety day is to expose young people to the dangers they may encounter on the farm.
He says one lesson learned on farm safety day could save a life someday.
Cofield said more than 25 helped make farm safety day a success.
Click here to see photos