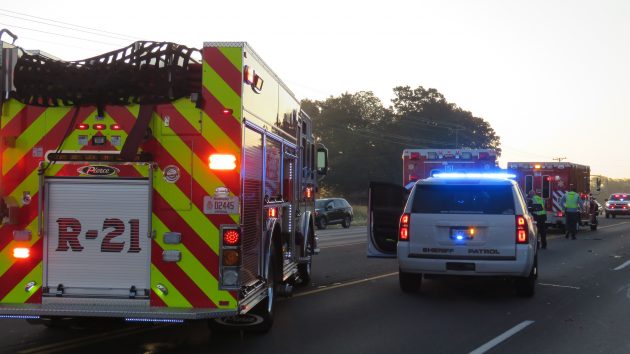 The Christian County Sheriff's Office has released the names of the three people injured in a wreck involving a horse and buggy on Pembroke Road Tuesday morning.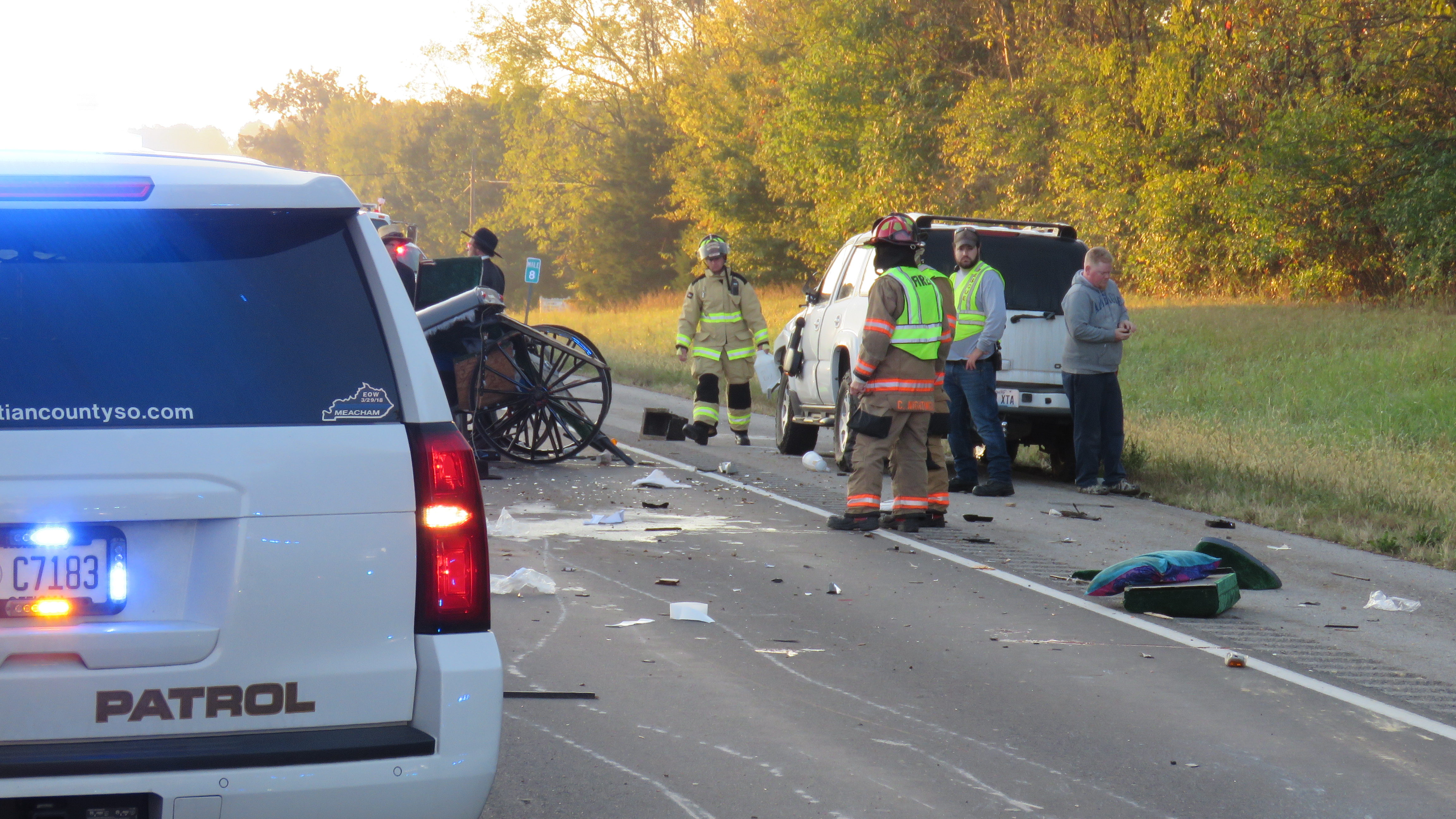 Deputies say a horse and buggy was southbound on Pembroke Road when about a mile south of Eagle Way the buggy was hit from behind by an SUV driven by Matthew Newton of Cerulean. Newton reportedly told deputies he may have fallen asleep and when he opened his eyes the buggy was right in front of him and he didn't have time to stop.
Deputies report 37-year-old John King of Dawson Springs, 41-year-old Elam Beyler and 69-year-old Simeon King, both of Cerulean, were injured in the crash and taken to Jennie Stuart Medical Center while one of the men was flown to Skyline Medical Center in Nashville for severe leg injuries.
A fourth man in the buggy 49-year-old Joseph Fisher of Cerulean was not injured. Deputies indicate the horse was killed in the crash.