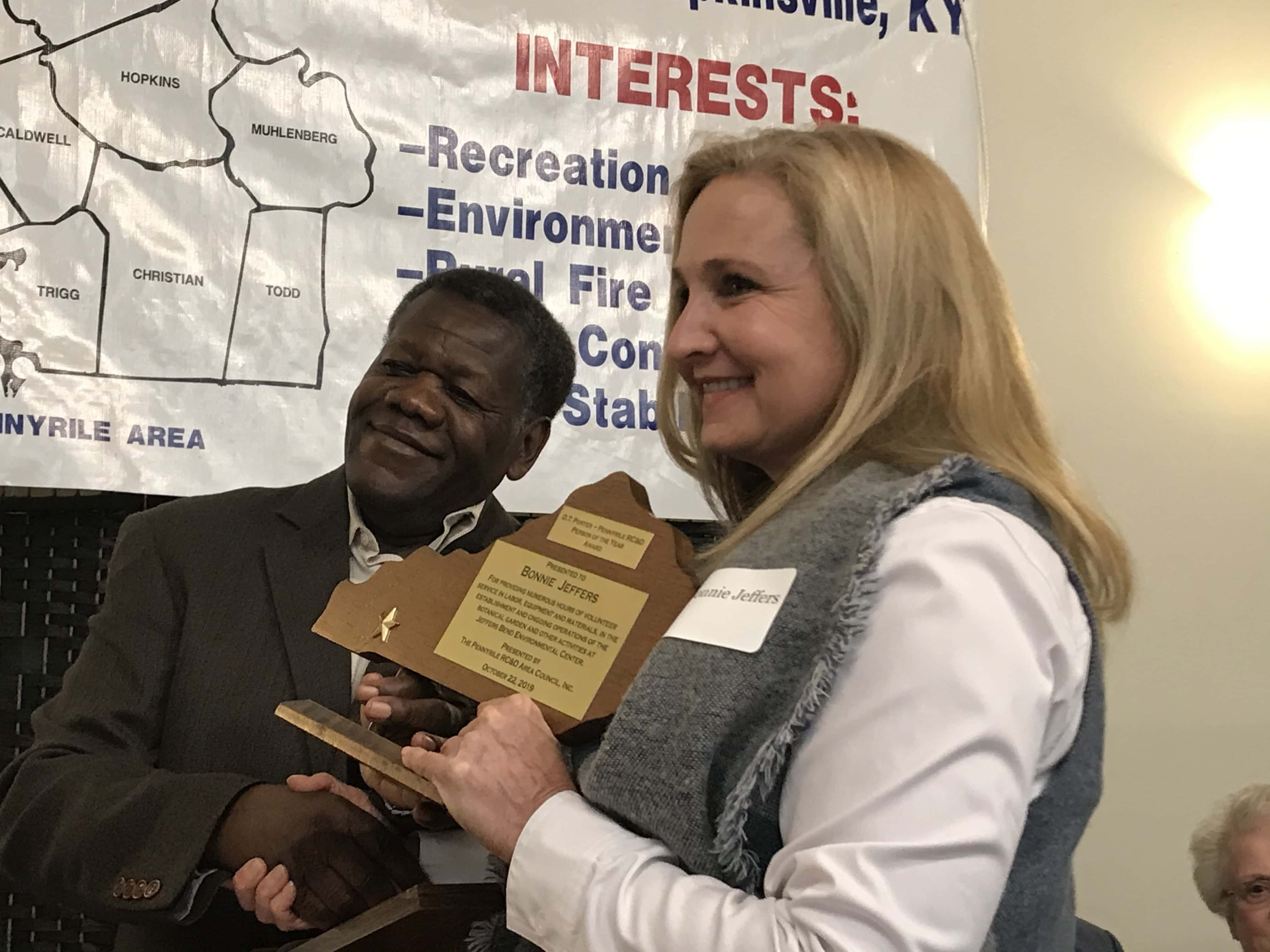 Some of the volunteers responsible for making things happen in the Pennyrile Resource, Conservation, and Development Area were honored during the organization's annual dinner Tuesday at the Pioneers in Hopkinsville.
RC & D Coordinator Charles Turner presented the D.T. Porter Person of the Year Award to Bonnie Jeffers.
Meanwhile, Jeffers Bend Steering Committee member Don Atwood presented the Sherry Jeffers Make Things Happen award to Rogers Group and Lori Harper, with Atwood noting one recent example of the company assistance with a paving project at Jeffers Bend.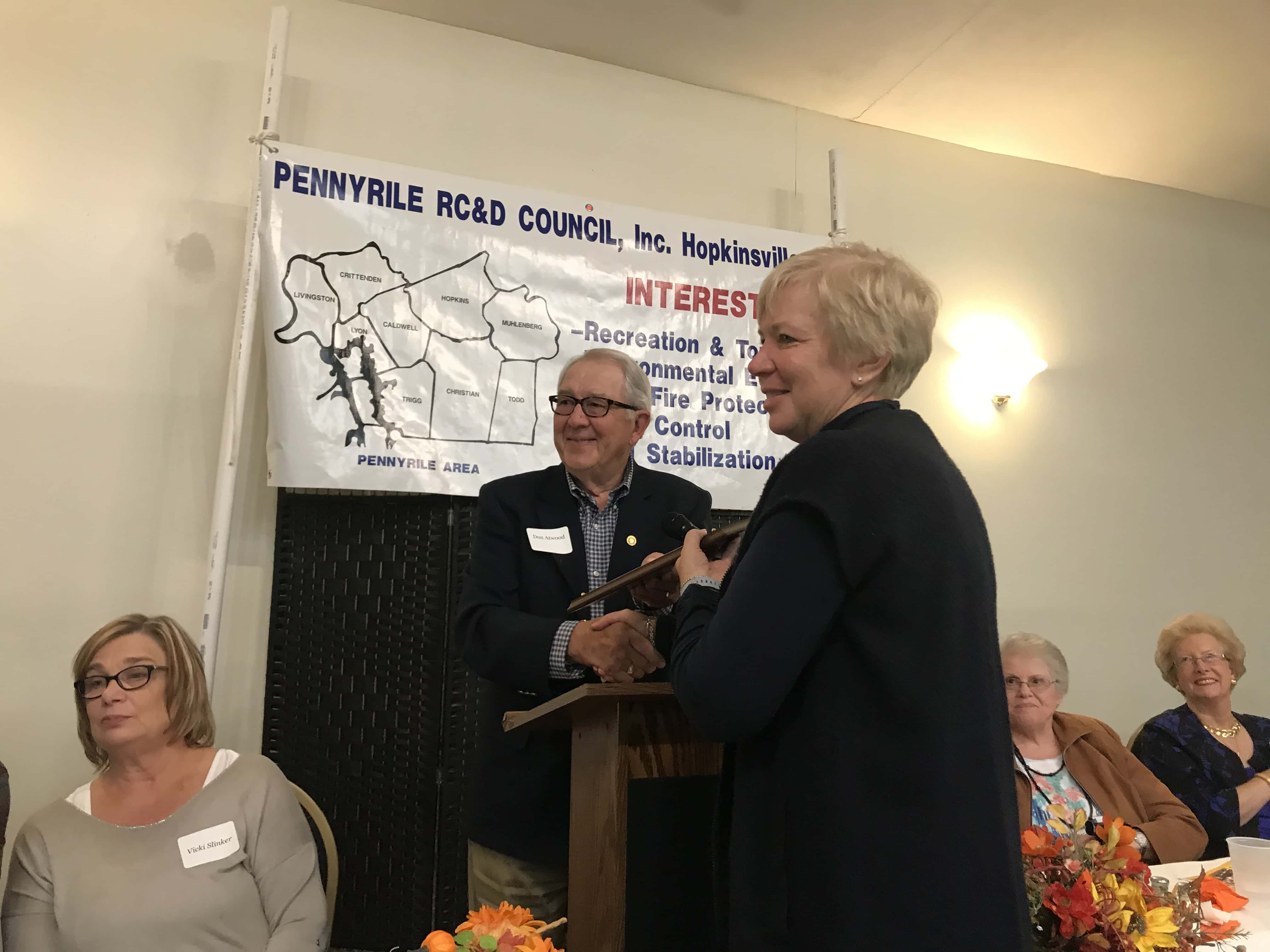 The Princeton Fire Department received the Chairman's Award. The Hopkinsville Police Department was honored with the Special Project Award. The Hopkinsville Fire Department received the Community Service Award. And Gertrude Bullock, Larry Lynch, Dorothy Toliver and Greenville Mayor Jan Yonts were recognized with certificates of appreciation.Governor's Office of Ag Policy Director Warren Beeler, who was the featured speaker, talked about the amount of Ag Development money that has been distributed in the Pennyrile area.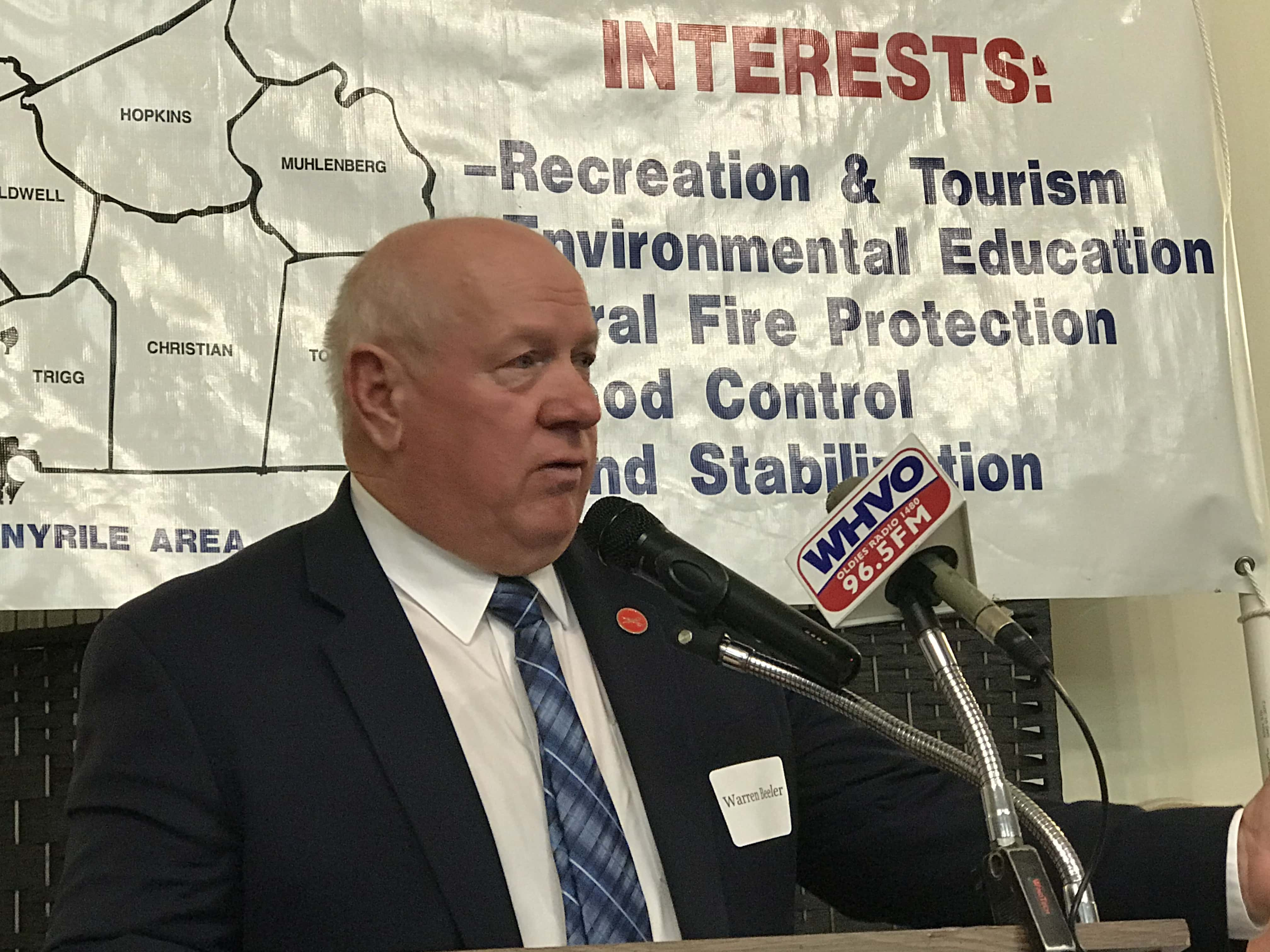 Beeler also talked about larger projects funded by Kentucky Ag Development, with Beeler noting partial funding of the Grain and Forage Center of Excellence in Princeton was one of the most significant projects.
Beeler also talked about the Kentucky Agriculture Finance Program and how the tobacco settlement money has been used in the state.
WebReadyTM Powered by WireReady®NSI