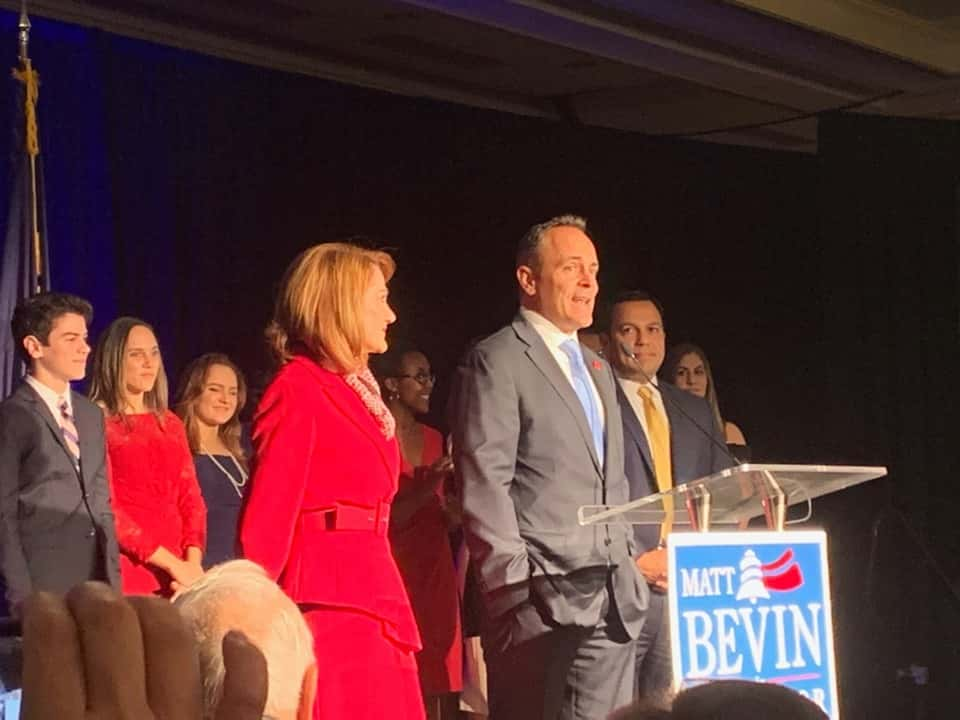 Secretary of State Allison Lundergan Grimes says her office received a written recanvass request from Governor Matt Bevin Wednesday. The request is seeking a recanvass of all precincts in all Kentucky counties after unofficial vote totals currently show Bevin lost by less than 1% Tuesday night.
During his remarks at Republican Headquarters in Louisville Tuesday night, Governor Bevin said his decision to not concede the Governor's race to Attorney General Andy Beshear is about more than politics.
Grimes says county boards of elections will convene Thursday morning, November 14 to conduct the recanvass. Immediately upon completion of the recanvass, the county boards of elections will file their recanvass reports with the Secretary of State.
After the vote totals are certified by the Kentucky Board of Elections November 25, Governor Bevin can file a formal election contest with the Kentucky Legislature within 30 days of the election certification. The Governor must specify the grounds for the action such as violation of campaign finance rules or other specific problems concerning how ballots were cast. The Kentucky Legislature would determine if there was an issue and rule on the outcome of the election. The last time a Kentucky Governor's election was contested occurred more than 120 years ago.
WebReadyTM Powered by WireReady® NSI