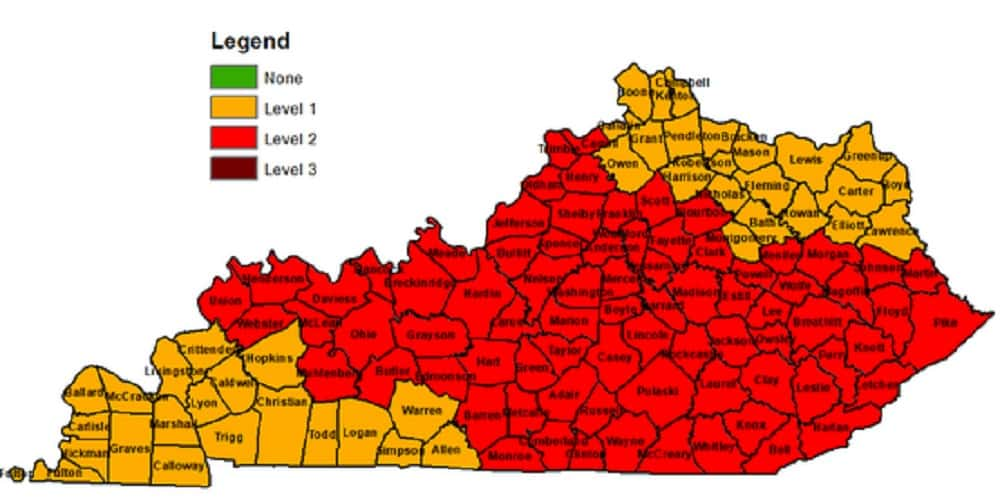 State officials, in coordination with the Kentucky Drought Mitigation Team, have removed drought declarations in all 120 counties in the Commonwealth after recent rains eliminated the precipitation deficits.
During the first week of October, officials issued a Level 2 drought declaration for 78 counties in the state and 42 counties were declared Level 1, including Caldwell, Christian, Lyon, Todd and Trigg and other counties in western Kentucky.
Despite the drought conditions through September and the first week of October, state climatologist Dr. Stuart Foster said the weather pattern shifted dramatically and the month of October finished as the third wettest on record. He added this eases concerns about drought as winter approaches.
Although the drought declarations have been removed, state officials indicate some drought impacts may still persist into the winter, especially regarding a potential lack of winter feed.