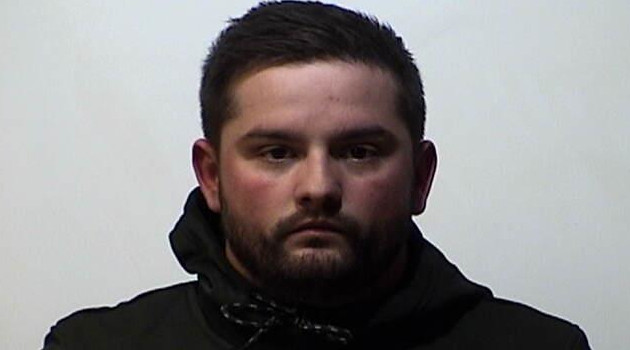 A Bowling Green man was charged with unlawful imprisonment after he reportedly choked a woman during a fight on Lancaster Drive Friday morning.
Hopkinsville Police say 26-year-old Tyler Foust was upset over text messages on the woman's phone and began pushing and hitting the woman then held her by her neck in the corner of the room.
During the fight, Foust allegedly grabbed a handgun then threaten to kill her dog.
The woman's phone and the front door to the home were damaged in the fight. He is charged with first-degree strangulation, first-degree unlawful imprisonment, and second and third-degree criminal mischief.