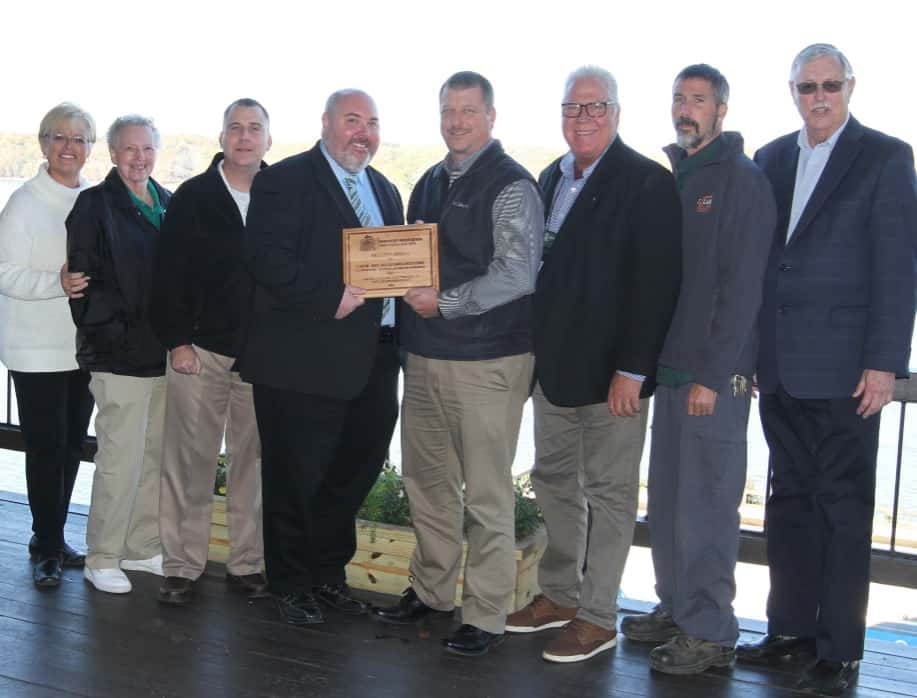 The new Planters Bank-Jennie Stuart Health Sportsplex in Hopkinsville received statewide recognition at the closing ceremonies of the Kentucky Recreation and Parks Society Conference Friday morning.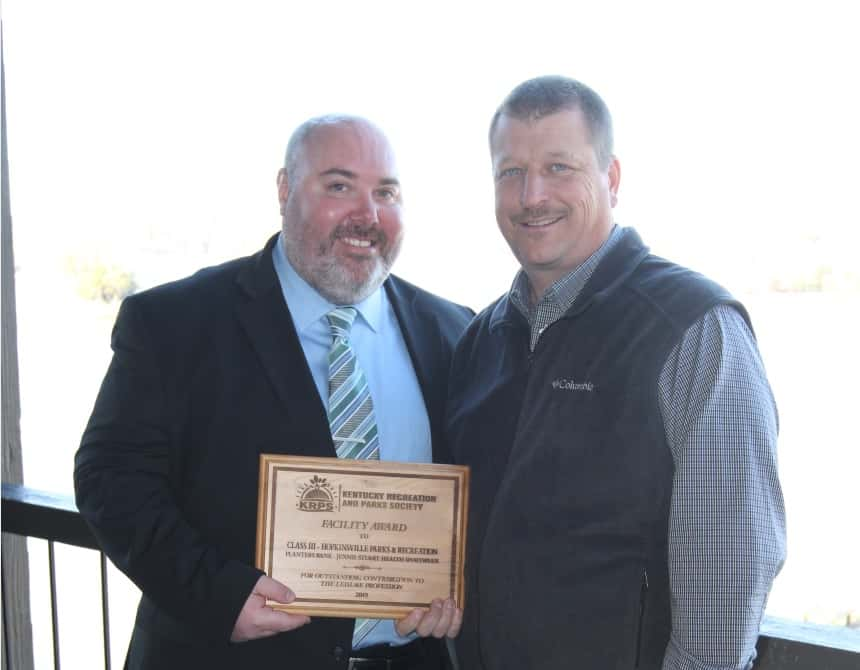 Marketing and Events Coordinator Chris Jung says the Sportsplex was presented the Class 3 Facility Award, which is given to an indoor or outdoor facility that offers a unique enhancement to the quality of life in the field of recreation and leisure services. He notes the eligible facilities are divided into classes based on the number of full-time employees.
The Sportsplex, which has been operating for 10 months, has welcomed around 80,000 visitors, generated over $250,000 in revenue and generated tens of thousands of sports tourism dollars for the local economy, according to Jung. Several members of the Hopkinsville Parks and Recreation Department were on hand to accept the award Friday, including Jung, Facility Coordinator Tony Henson, and Parks and Rec Superintendent Tab Brockman.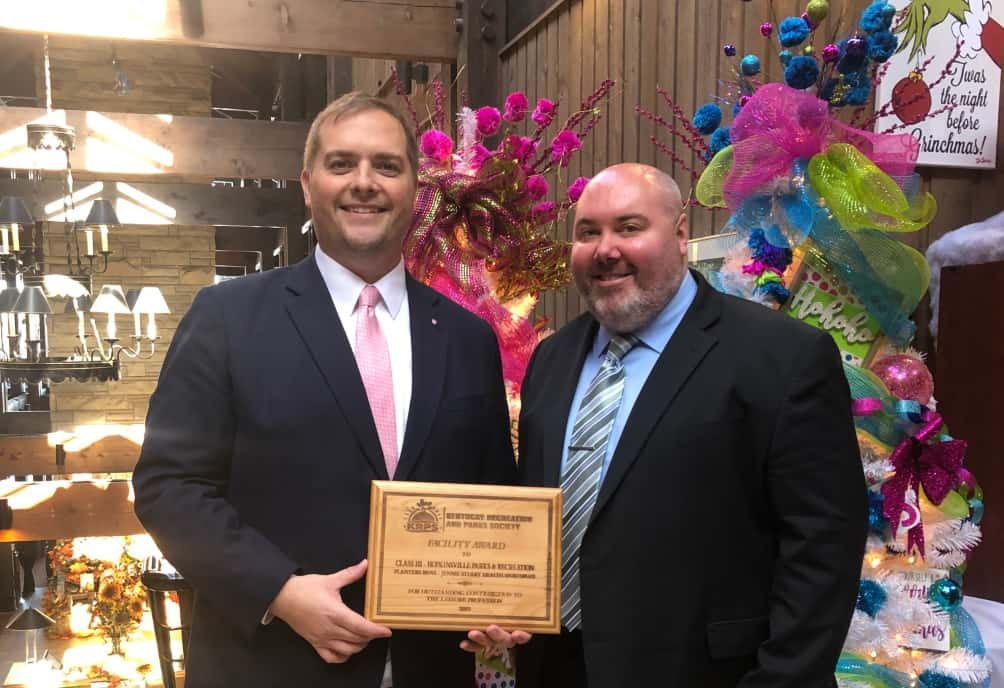 3rd District State Senator Whitney Westerfield, who was the keynote speaker at the final conference of the 2019 State Conference and Trade Show, was also on hand for the presentation, along with Christian County Judge-Executive Steve Tribble.
The conference was held at Lake Barkley State Resort Park.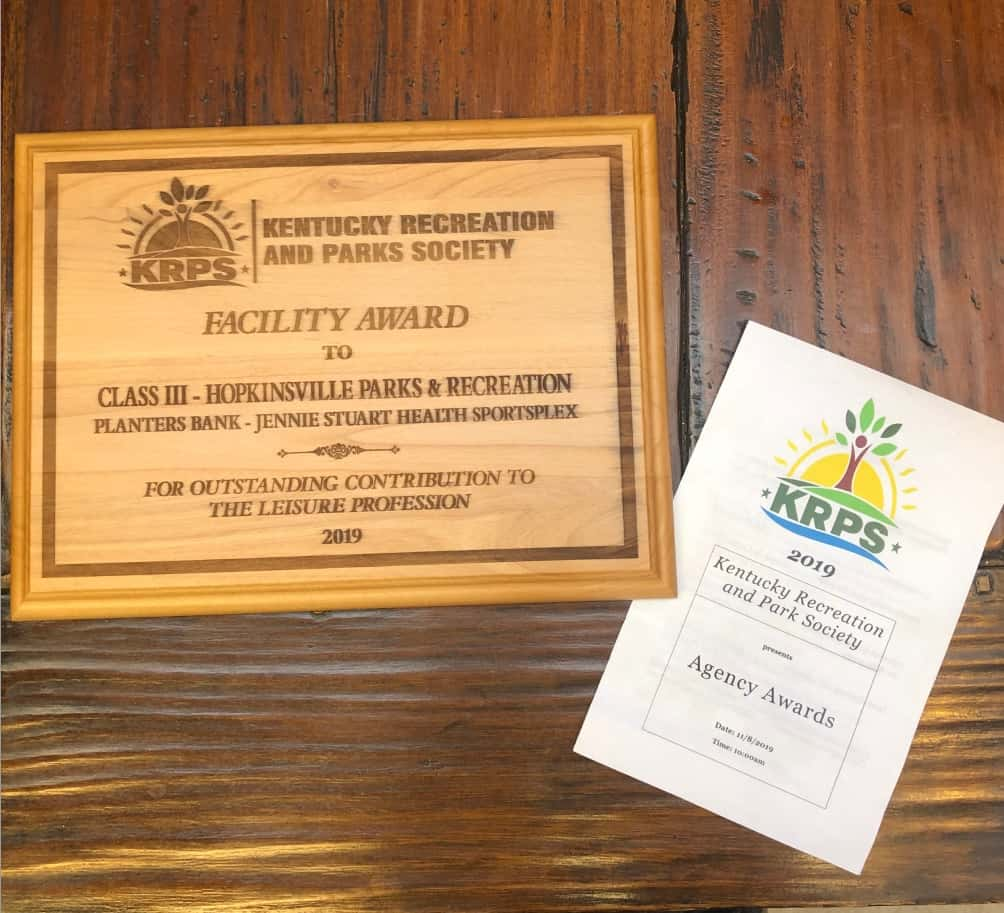 The Sportsplex will celebrate its 10-month anniversary Saturday.