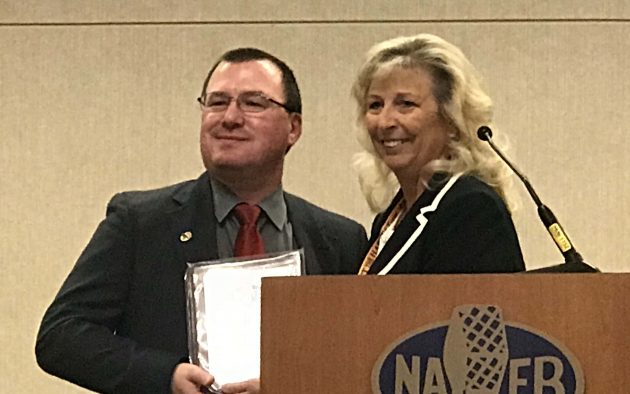 The National Association of Farm Broadcasting Foundation presented four scholarships to students from around the country.
The George Logan Scholarship was presented to Jillian Parrent of Iowa State University.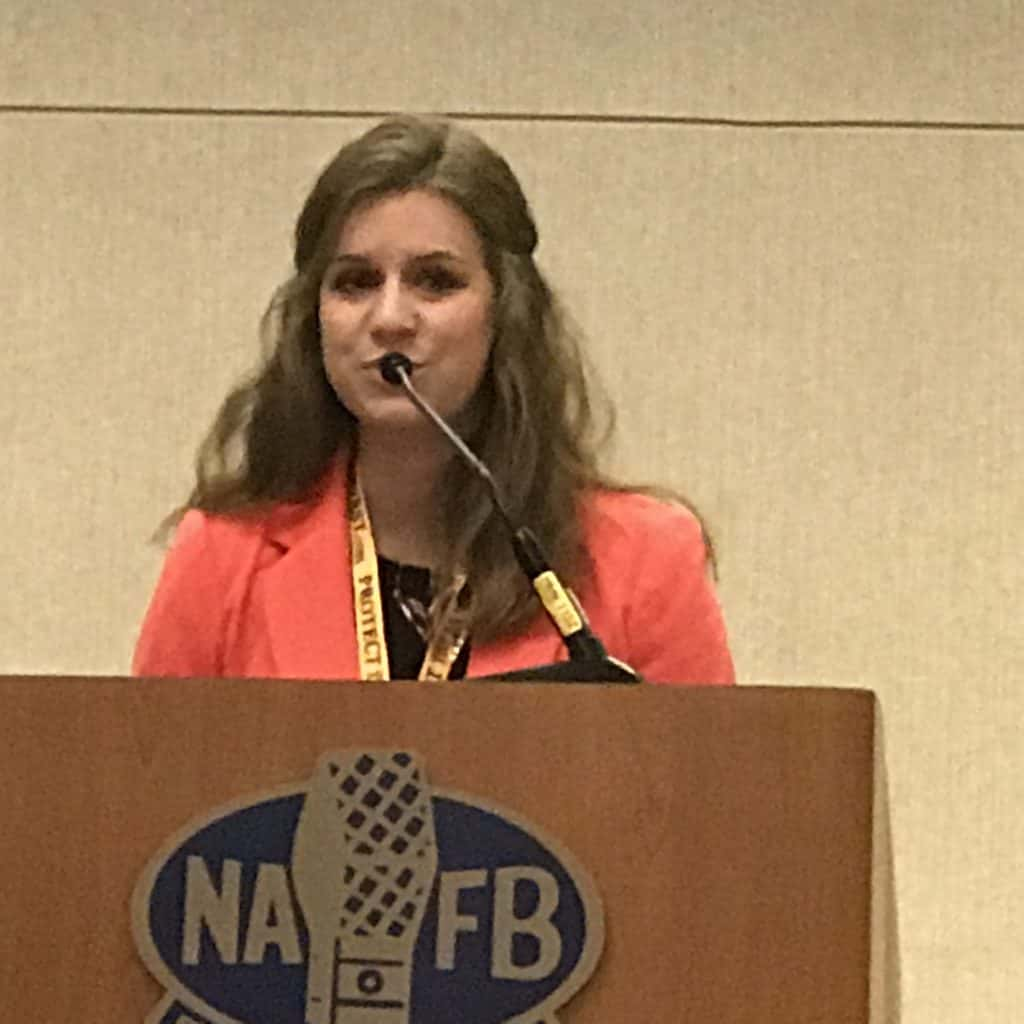 Jill is a senior at Iowa State University, pursuing a bachelor's degree in agriculture communications with an emphasis in sociology and minors in Leadership Studies and Food and Society.
Missouri State University Student Macey Hurst won the Glenn Kummerow Scholarship.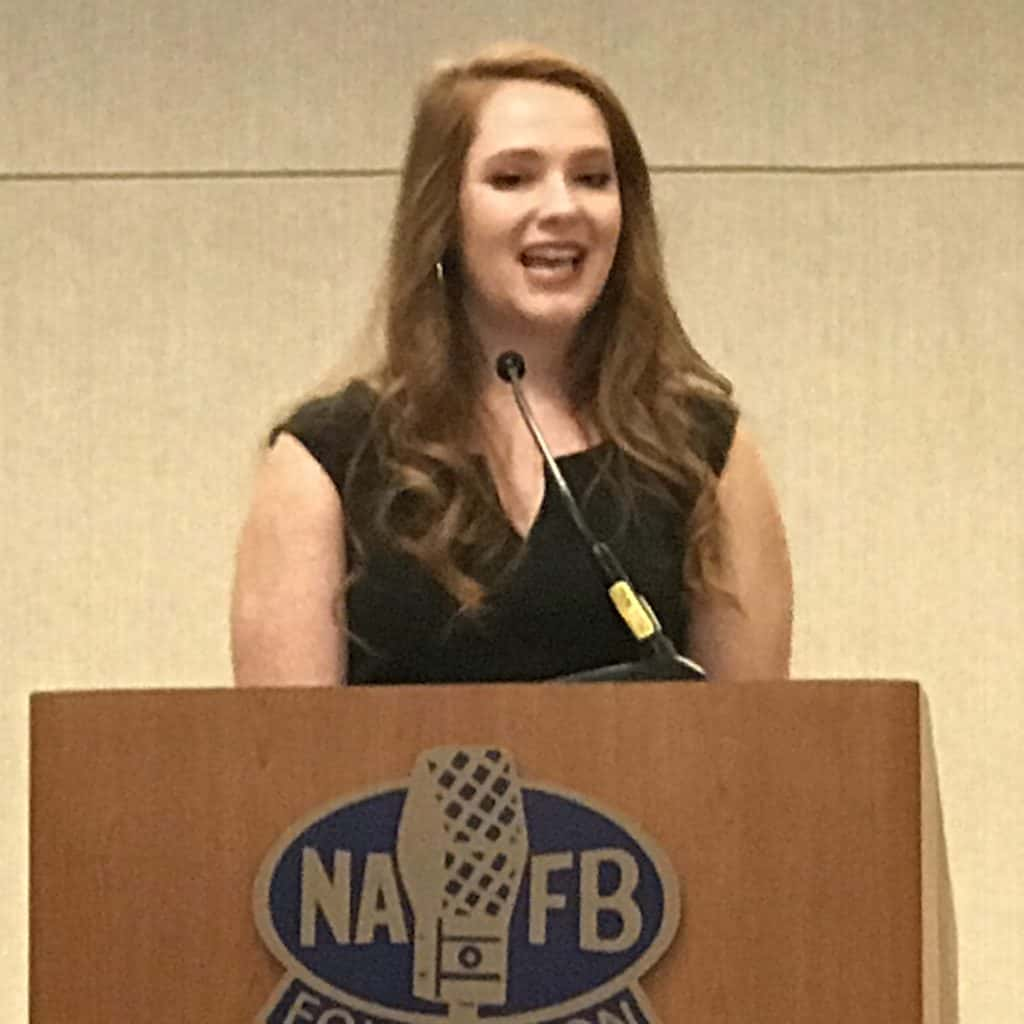 Macy studies agricultural communications, agricultural business-marketing and sales, Spanish and pre-law at Missouri State University.
Texas Tech University student Darby O'Connor won the Orion Samuelson Scholarship sponsored by CME Group.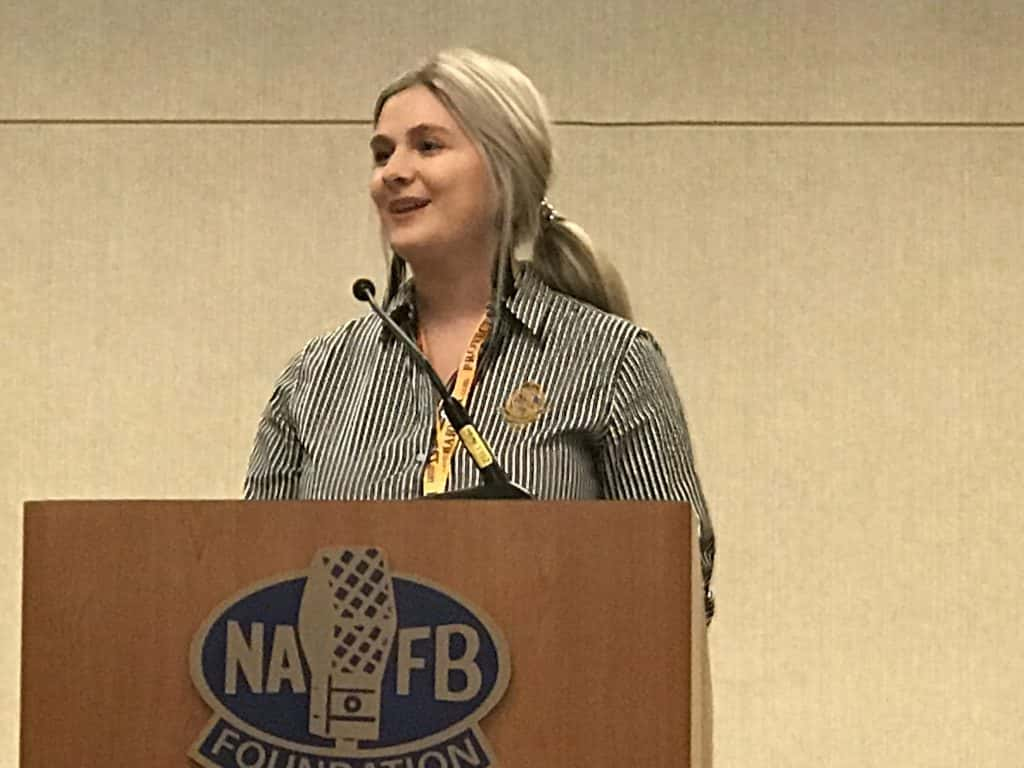 Darby is an agricultural communications major with a minor in political science at Texas Tech University.
Ohio State University student Kolt Buchenroth won the Grow Smart Scholarship sponsored by BASF.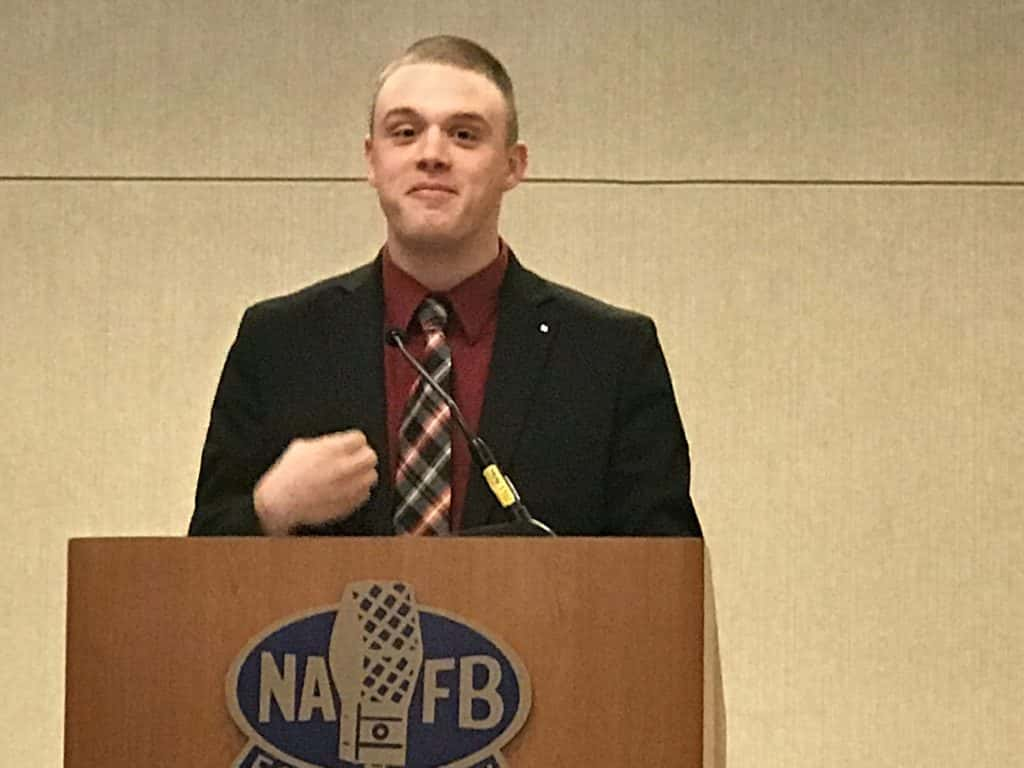 Kolt is a third-year student at Ohio State where he is majoring in agricultural communications with a minor agricultural business.
And farm broadcaster Rod Bain, who works for the United States Department of Agriculture, was honored work to secure auction items for the 2019 NAFB Foundation Live and Silent Auction that helps fund the scholarships and Foundation Grant program.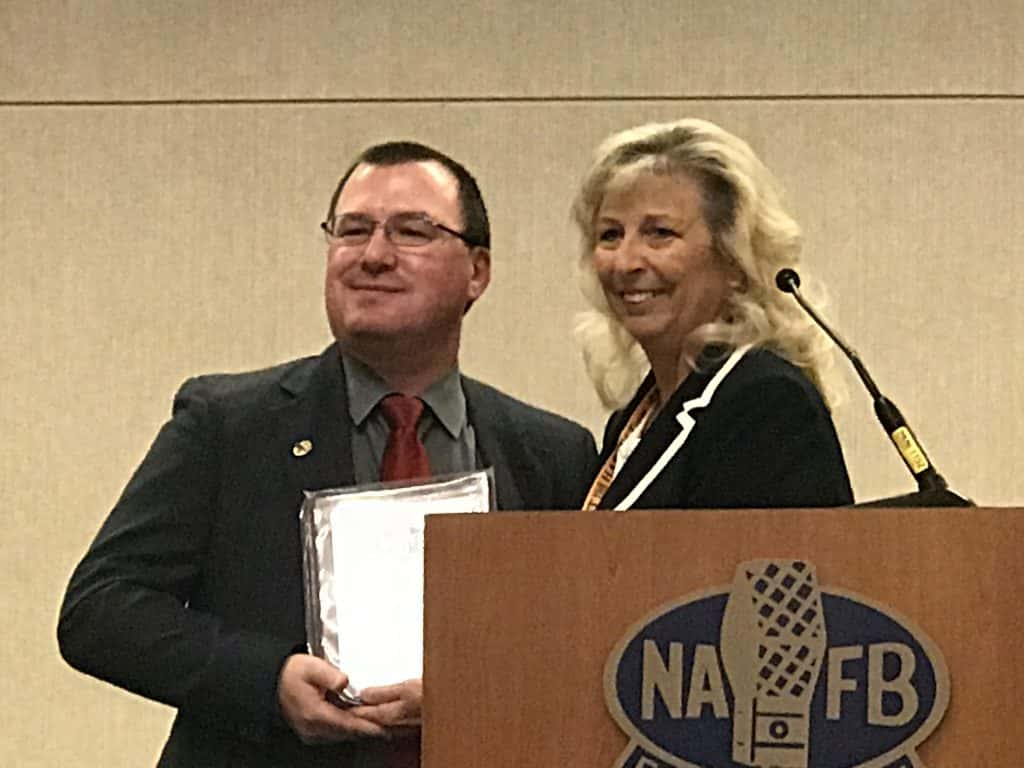 The recipients were honored during the opening Foundation Luncheon at the 76 annual NAFB Meeting.  News and Farm Director Alan Watts is among those attending.