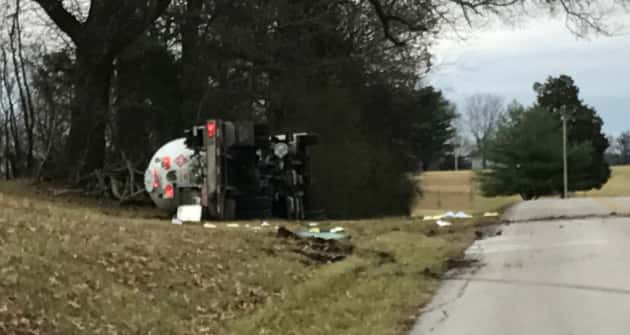 An Allensville man was injured in a crash on Kentucky 102 Monday afternoon.
Todd County Sheriff's Deputy Patrick Turner said 50-year-old Paul White was eastbound near Elkton when his passenger side tire dropped off the right shoulder of the roadway causing the truck to overturn as he tried to get the truck back on the road.
White was taken to a local hospital by ambulance for minor injuries.
The crash broke some valves on the truck that was carrying approximately 900 gallons of propane causing the gas to vent.