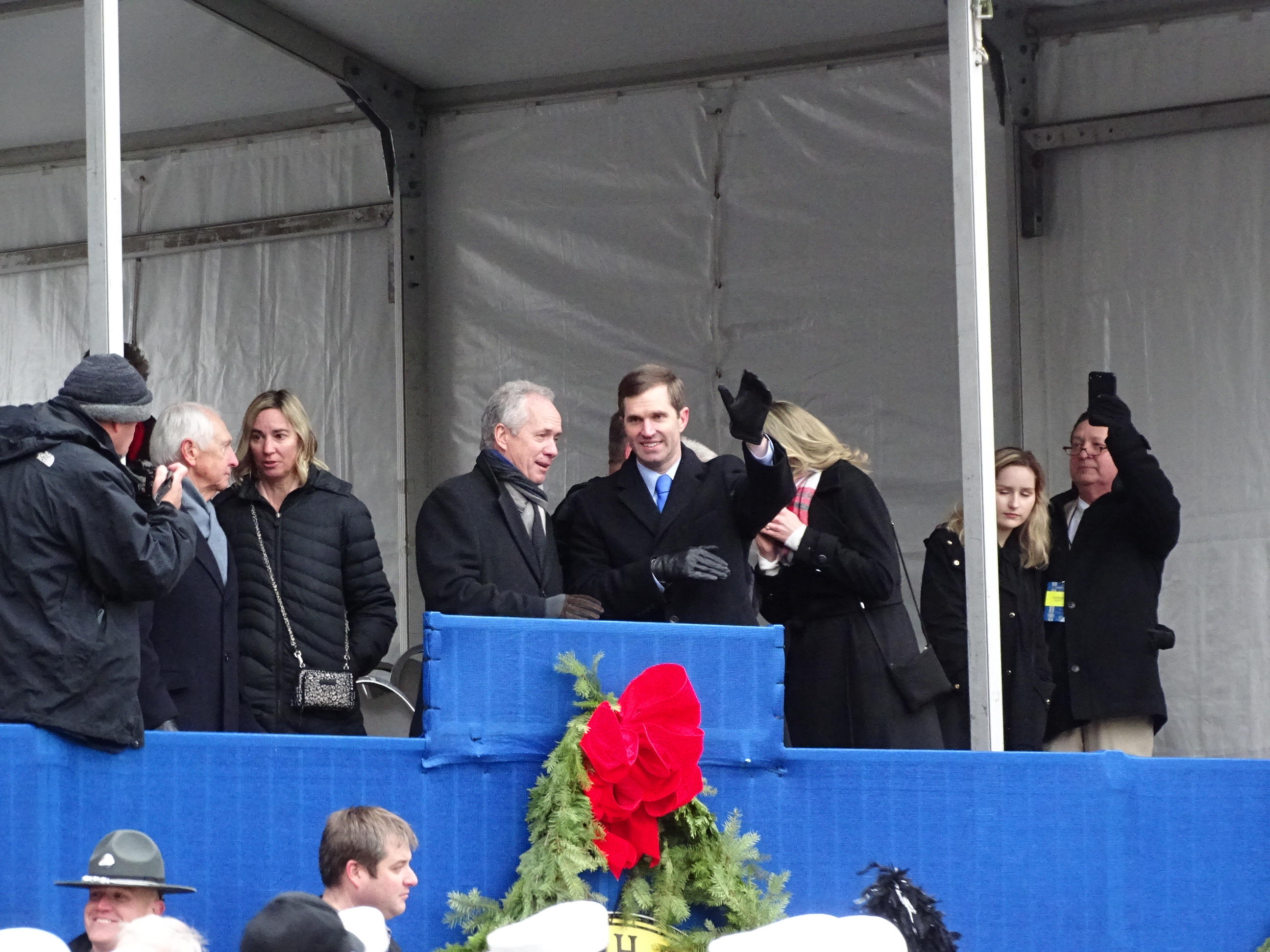 Democrats celebrate their gubernatorial win in a march up Capitol Avenue that circled past newly-elected Governor Beshear and his family during the 61st Inaugural Parade.
Among those in the parade was World War II Veteran Elwood Richardson from Christian County, who said he felt it was a way to honor those who never returned home.
He adds that being part of the parade reminded him of his fallen brothers.
Richardson was driven by Christian County Convention and Visitor Bureau director Brooke Jung who said it was a pleasure to represent Western Kentucky.
Also featured in the parade were bands from Muhlenberg County and a combined band of Livingston and Lyon counties. The Todd County band was also scheduled to appear but was not in the parade.
Former Governors Steve Beshear, Martha Layne Collins and Paul Patton were in the parade, along with State Auditor Mike Harmon, State Treasurer Allison Ball, Attorney General-elect Daniel Cameron. Newly-elected Supreme Court Justice Shea Nickell joined Chief Justice John Minton and other Supreme Court members in the parade, along with key members of the Kentucky General Assembly.
Click here for photos from the event.