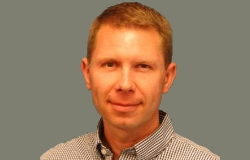 Kelly Jackson
Christian County Extension Office
Selecting the Right Landscape Professional
For the most part, readers of this article often pride themselves on being do-it-yourselfers.  But occasionally, we all need some landscaping advice.  Whether you're considering hiring someone to help with a landscape design or the full service (design, installation, and maintenance) here are some pointers to help you select the most reliable and experienced professional.
Begin by deciding on your needs.  Are you looking to replace existing plantings or is maintenance of the lawn or pruning shrubs and trees the issue? Not all green industry professionals deal in the same aspects of landscaping.  Some are strictly design, many only do maintenance, and a few do it all, from consultation to maintenance.
Once you've decided your needs, it's time to select a professional. Take your time with this step. Don't just randomly pick the first name you see in the yellow pages.  Call your top three or four choices.  Ask about their experience, how long they have been in business and references.  A business that's proud of their work should be glad to provide a list of names you can call or even go visit to observe the work they have done.
Also ask if they belong to any professional affiliations? Ones to look for include the Kentucky Nursery and Landscape Association (KNLA), Professional Landcare Network (PLANET) and Southern Nursery Association (SNA).  If you're looking for someone to trim trees, ask if they are a member of the International Society of Arborists (ISA).  Membership in one or more of these associations, usually indicate that the professionals are continuing their education and subscribe to a code of ethics established by each association. Two other legal considerations include a plant dealer's license that is needed by any company that sells plants and a pesticide license if they apply any chemicals. Ask to see proof of these.
Now that you've selected your professional, be prepared when they come for the initial consultation.  If you are hiring a landscaper, gather your ideas before they arrive.  Are you looking to add a shade garden? A patio? Do you prefer evergreens or deciduous?  Look through magazines for ideas and share photos of what you like with the landscaper. Decide on your budget. Will you have all the work done in one year or do you plan to complete the project over several years? Also remember that landscape professionals are more readily available for consultation from December through February.
Selecting a greens industry professional is not a difficult task and prepared with this information you will be able to more easily select the right professional for your needs.
Educational programs of Kentucky Cooperative Extension serve all people regardless of race, color, age, sex, religion, disability, or national origin.
UNIVERSITY OF KENTUCKY, KENTUCKY STATE UNIVERSITY, U.S. DEPARTMENT OF AGRICULTURE, AND KENTUCKY COUNTIES, COOPERATING