Hopkinsville Mayor Carter Hendricks presided over his last Hopkinsville City Council meeting Tuesday at the Hopkinsville Municipal Center.
Mayor Hendricks announced earlier this month he is stepping down to accept the director position of the South West Kentucky Economic Development Council. City Attorney Doug Willen explained that at the Committee of the Whole meeting Thursday night they will be selecting a presiding officer, which is not the same as the interim mayor but rather what was formerly called the mayor pro tem.
Hopkinsville City Council approved a new ward map for the city and the second reading of rezoning a small portion of the property on West 4th Street at Tuesday night's meeting.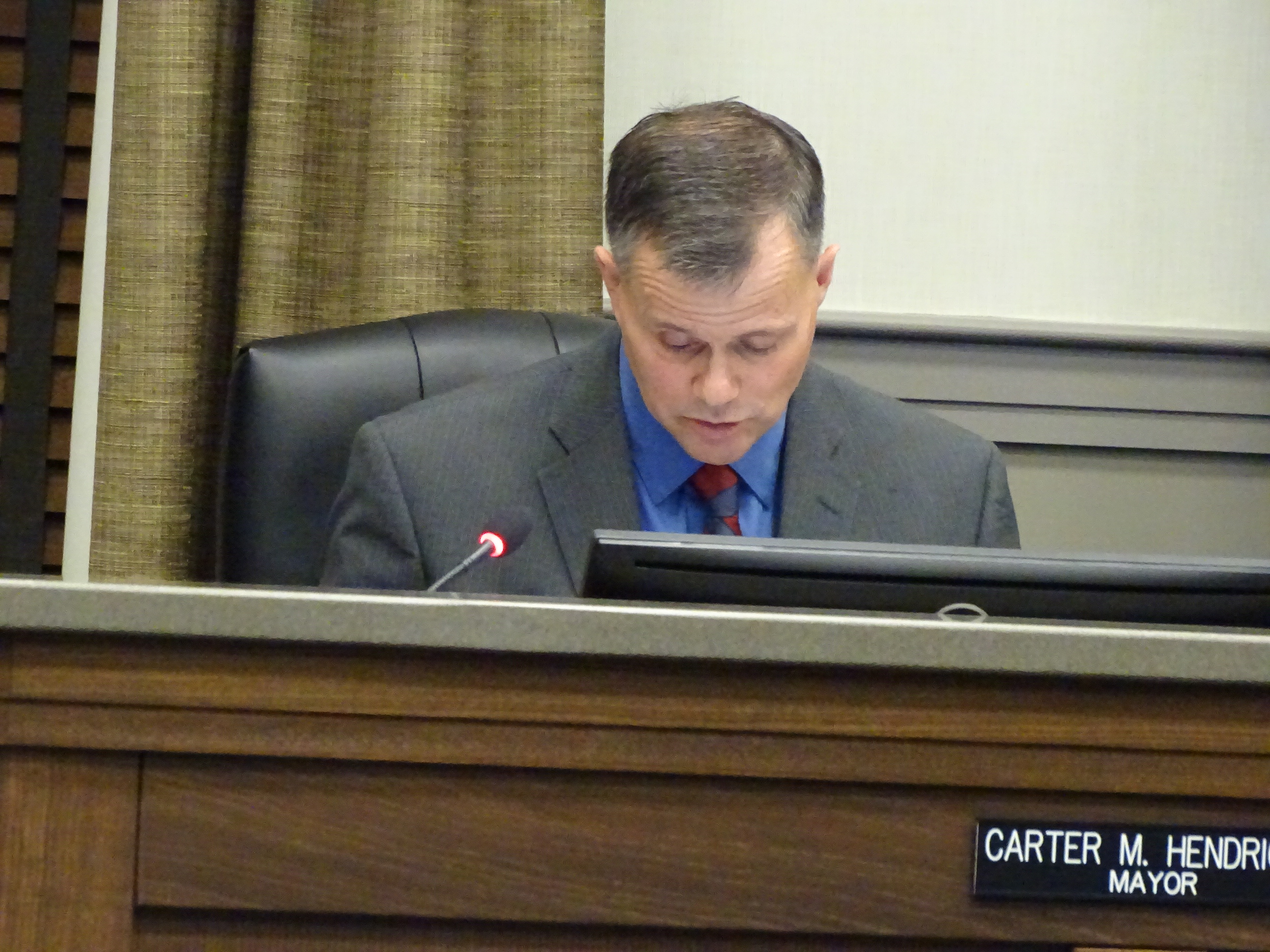 The first reading of the ordinance amending the ward map is due to the recent annexation of Windmill Farms, off of Fort Campbell Boulevard, into the city limits. Mayor Carter Hendricks said Windmill Farms will be in Ward 8 and it would not affect any of the other wards within the city.
The council also approved the second reading to rezone approximately .091 acres on West 4th Street from a multi-family residential district to a general business district. Mayor Hendricks explained at the last meeting that the rezoning of this property was at the request of the county government for the jail to allow additional storage space.
During recognitions, Fire Battalion Chief Spencer Wood, Fire Captain Tommy McGraw, and Fire Lieutenant Todd Hampton were sworn-in by Mayor Hendricks after recent promotions.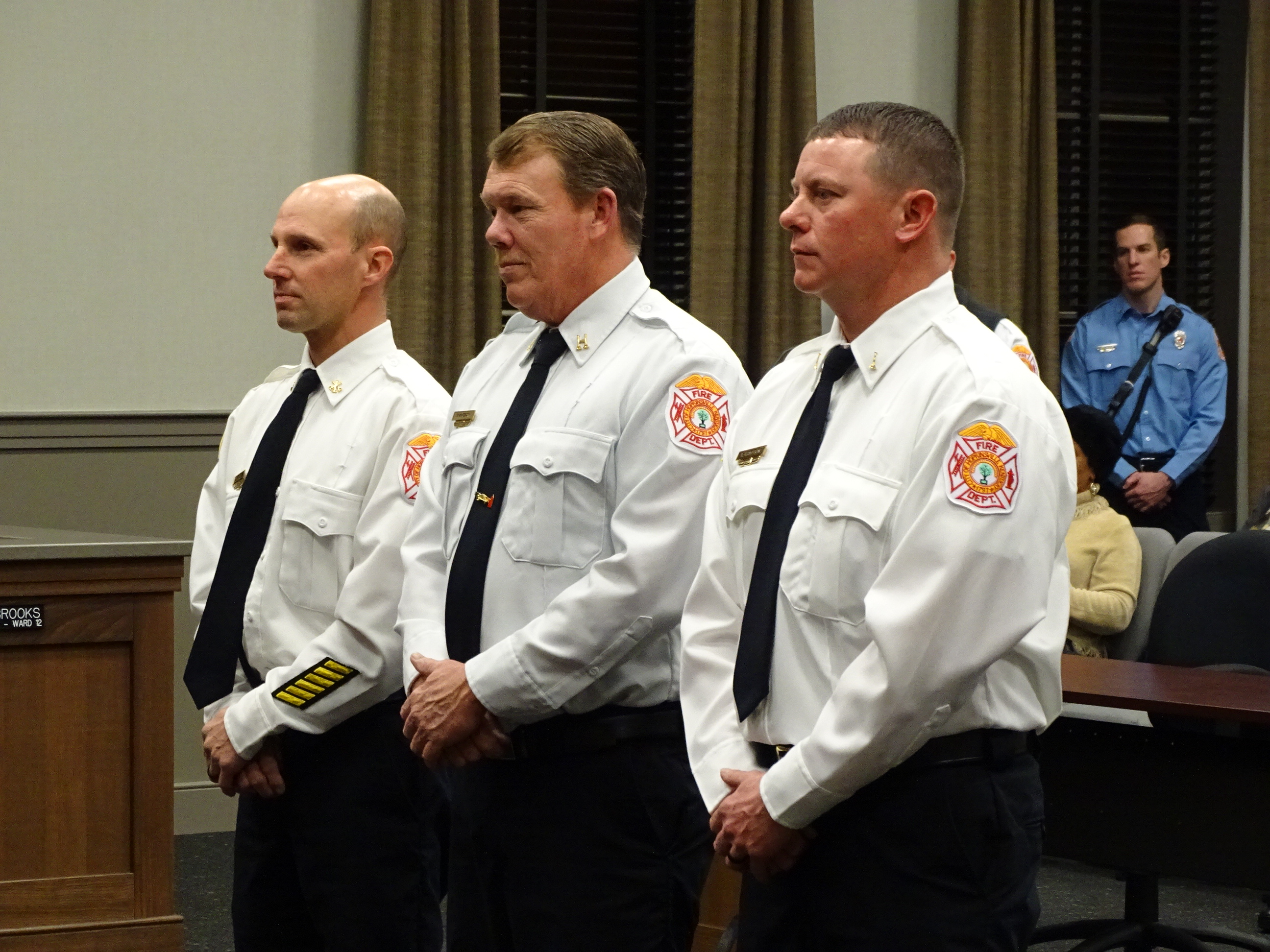 The Committee of the Whole will meet Thursday evening at 6:00 in the Council Chamber at the Municipal Building. The next regular City Council meeting is set for Tuesday evening, February 4, at 6:00.