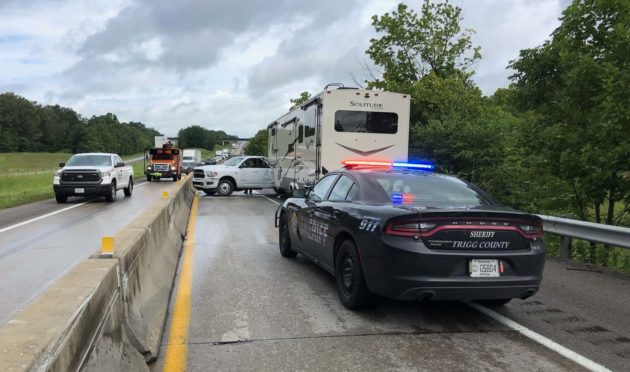 A wreck on Interstate 24 sent a Georgia man to the hospital Saturday morning.
Trigg County emergency personnel say a truck pulling a camper was westbound when a vehicle stopped quickly in front of them causing the driver of the truck to swerve and hit a concrete construction barrier. The crash caused the truck to be wedged between the guardrail and a construction barrier.
A man in the truck was taken by ambulance to Jennie Stuart Medical Center for injuries.
The crash happened just before 10 am five miles west of the US 68 exit. The westbound lanes were blocked for several hours as the truck was removed.