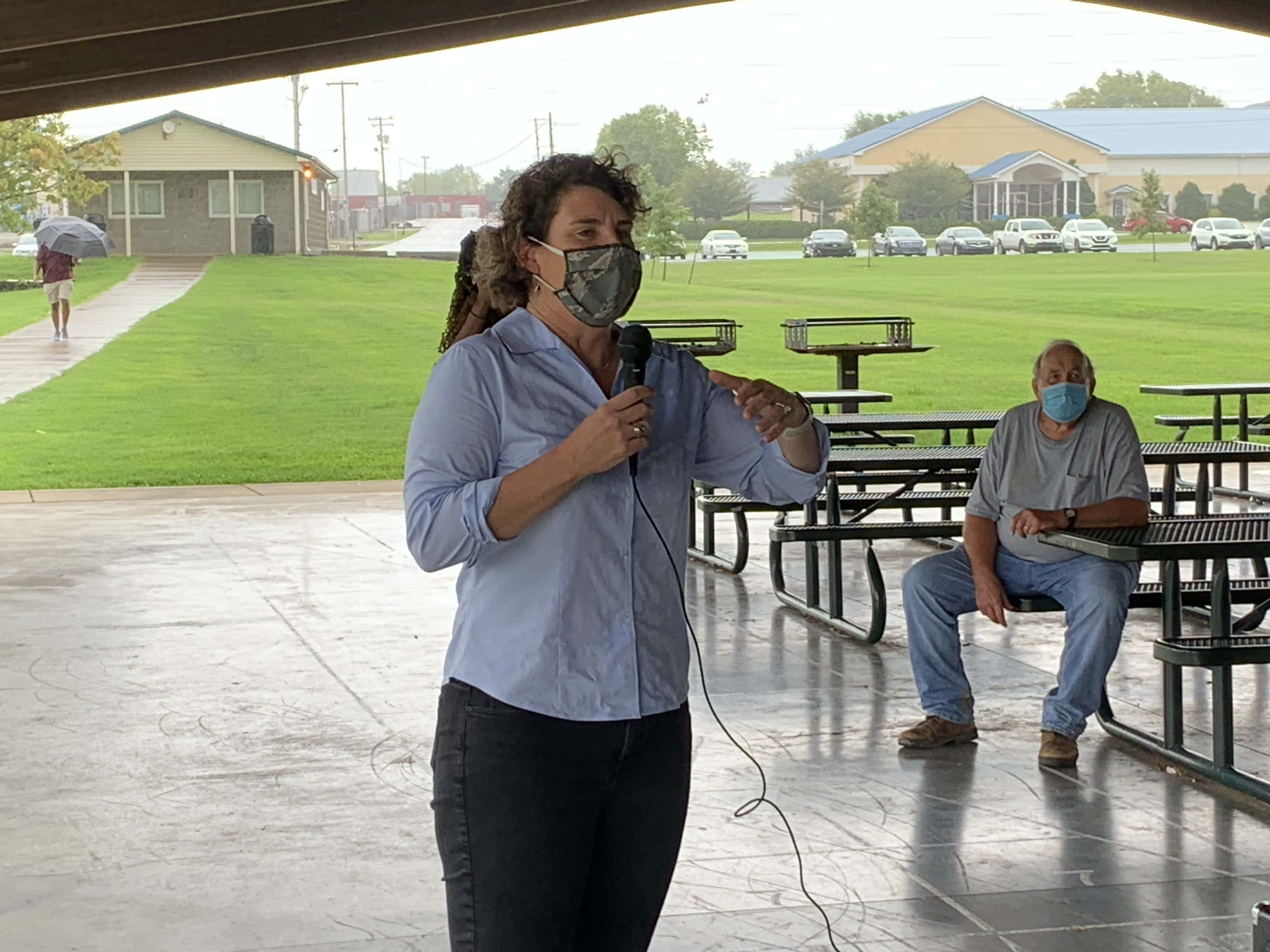 The rain did not stop Democratic U.S. Senate candidate Amy McGrath from making a stop in Hopkinsville Saturday afternoon.
Around 60 people came to DeBow Park to hear from and meet McGrath, who launched a voter registration campaign Saturday. McGrath tells the News Edge this isn't the first time she has done a campaign like this.
McGrath says she is in favor of restoring voting rights for those who committed non-violent felonies. While speaking to the crowd on hand, she added she will continue to pressure Secretary of State Michael Adams to allow for expanded voting options as the COVID-19 pandemic continues.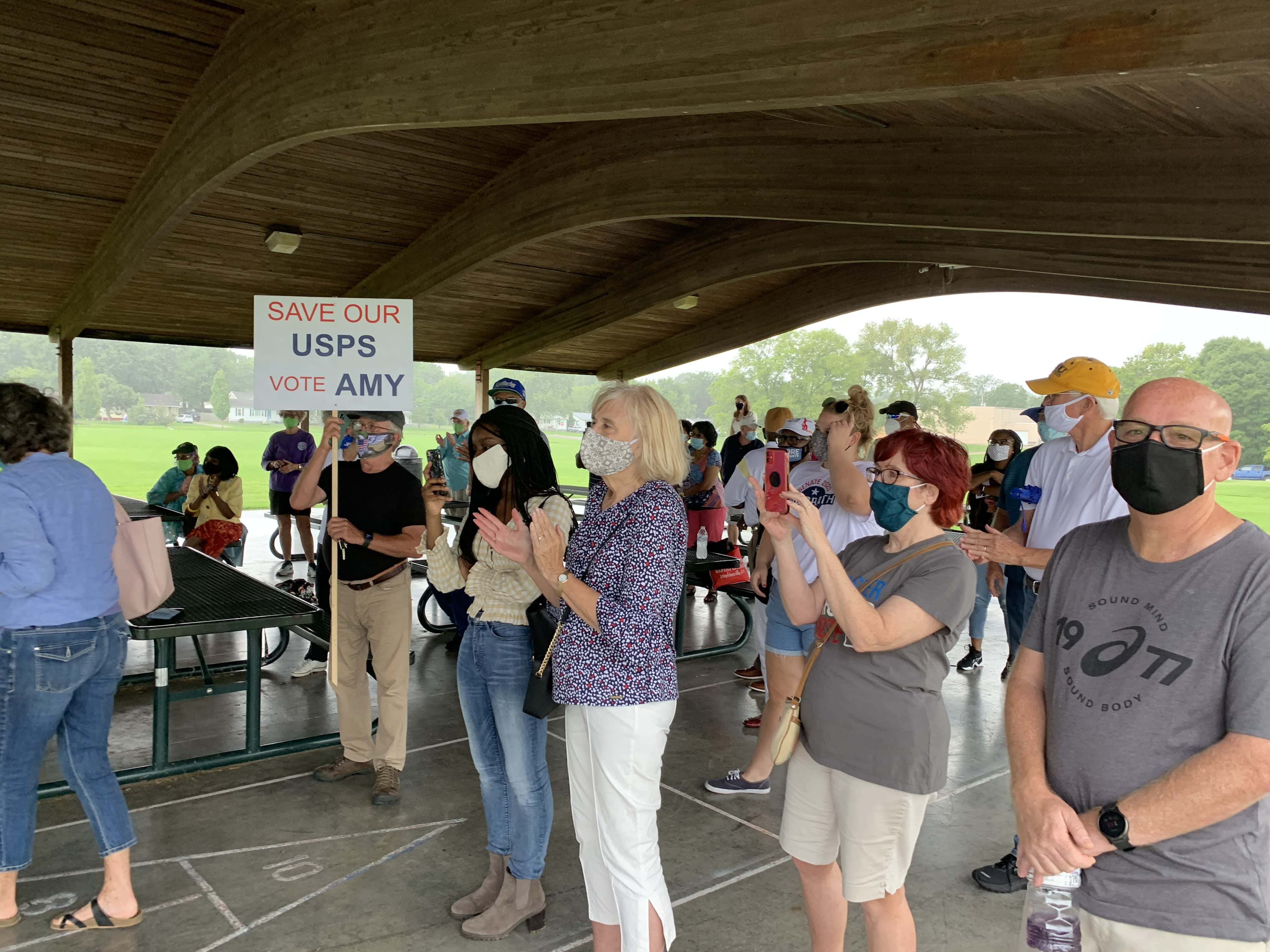 Another point McGrath brought up was how things need to change in America and how Senate Majority Leader Mitch McConnell needs to be voted out of office.
In talking to the crowd, McGrath says the United States needs a plan to battle COVID-19 and that the extra unemployment benefits need to be restored for those who can not get back to work. McGrath also highlighted racial injustices that need to be fixed and spoke on how investments need to be made in communities of color.
Before wrapping up her comments to the crowd, McGrath thanked Bonnie Lynch and the Hopkinsville League of Women Voters for all the hard work they put in for every election.
Before coming to Hopkinsville, McGrath made stops in Lexington and Louisville and made a stop in Owensboro after leaving town.