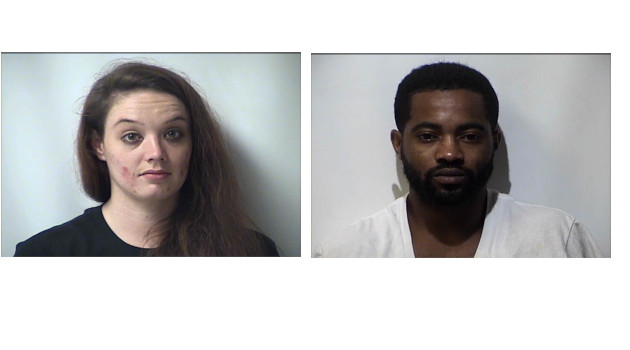 An Elkton man and woman were charged with trafficking drugs after a search of their Hopkinsville hotel room Sunday morning.
Hopkinsville Police say they were called to the Best Western on Fort Campbell Boulevard for a report of suspicious activity around 2 am. During the investigation police reportedly found that the two people staying in the room 28-year-old Robert Sargent and 27-year-old Felicia Powell had active warrants.
After a search of the room police say 2 grams of meth, 10 hydrocodone pills, marijuana, two pipes, and two handguns were found.
They are both charged with trafficking meth and opiates along with possession of marijuana. Sargent was also arrested on a warrant for failure to appear.