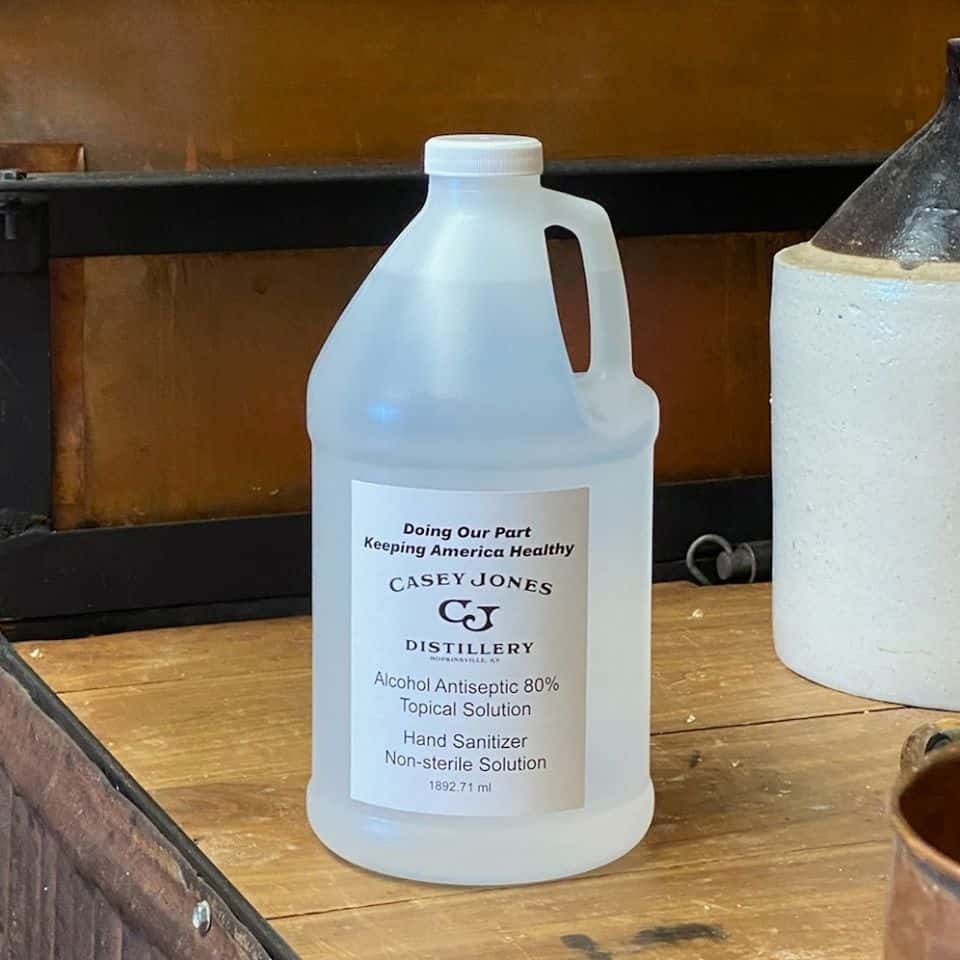 Casey Jones Distillery is continuing its largest giveaway of hand sanitizer for schools across America.
Operator Peg Hays tells the News Edge the response to the first post has been great and they will continue this through the end of the month.
A majority of the cases given away over the weekend went to districts outside of Kentucky and Hays says that raised some concerns.
Hays adds it's very easy to register your child's school.
The giveaways are made possible because of support from the region.
Hand sanitizer can be purchased here or at the distillery at 2815 Witty Lane in Hopkinsville. Visit Casey Jones Distillery on Facebook, by clicking here.