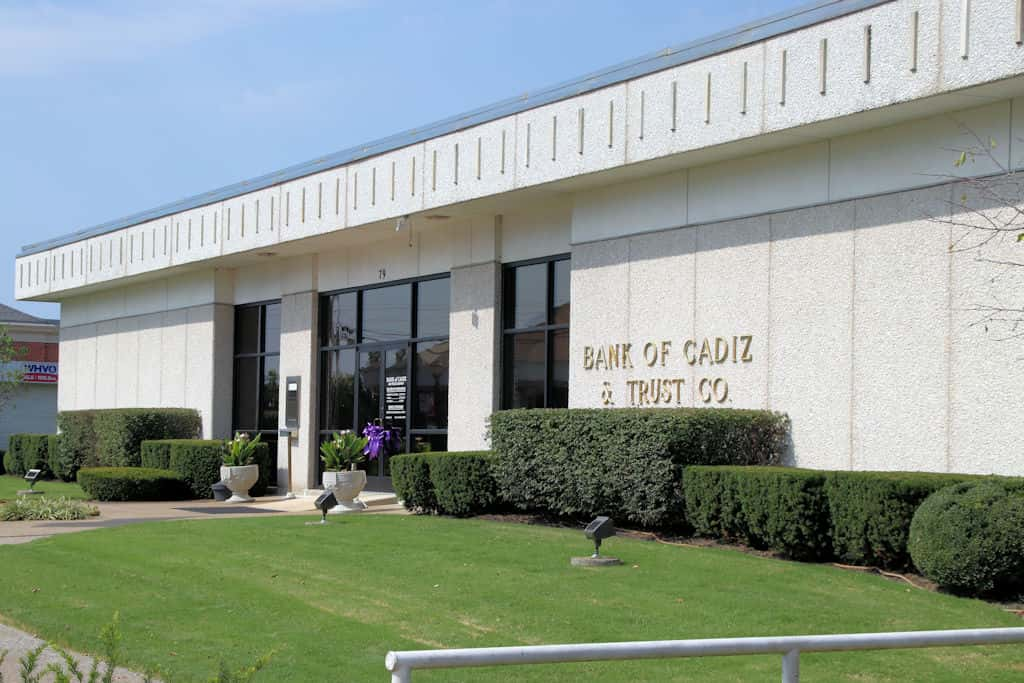 The Bank of Cadiz and Trust Company is celebrating 50 years of being locally owned and operated Friday.
The bank opened on August 7, 1970, in a temporary location at the intersection of Main and Brown Street in downtown Cadiz. Under the leadership of William E. Fuller and Kenneth Guinn, they would move to their current location at 79 Main Street in November 1970.
The bank would then open a second full-service branch on Lakota Drive in Cadiz in 2001. In 2004, they would expand to Hopkinsville and in 2008 open their Murray location.
President and CEO Kevin Atwood tells the News Edge it's an exciting time to celebrate the 50th anniversary.
Atwood adds through that time they have made a promise to stay local.
Atwood is also celebrating his 16th year of working with the bank and says remaining local is a great thing for their customers as they are able to provide a quick turn-around on loans and other services.
He adds one challenge has been keeping up with technology and regulations, which have changed drastically over the last 50 years.
Even though they are not able to celebrate with their customers in a traditional sense, the bank is continuing to grow and serve customers in the best possible manner. One way of doing that includes a new ATM that was installed this week on the western side of Hopkinsville.
To learn more about the locally owned and operated bank, click here.