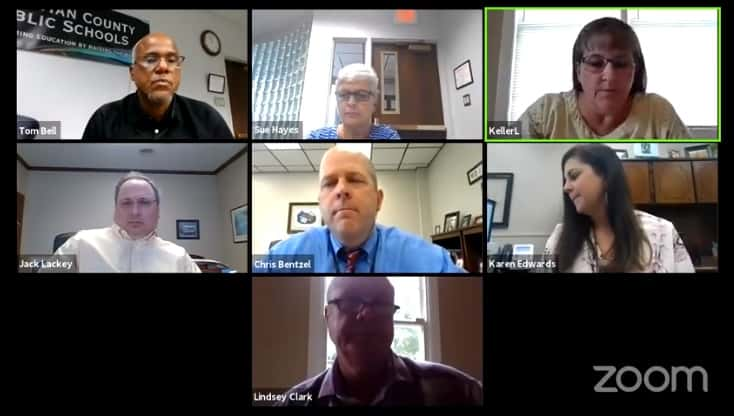 Students in the Christian County Public School District will be starting the school year online with Non-Traditional Instruction after approval by school board members at a special called meeting Wednesday morning. The change comes after a recommendation by Governor Andy Beshear on Monday for public and private schools to delay in-person classes due to the state's high positivity rate and the growing number of COVID-19 cases across the state.
Superintendent Chris Bentzel said based on conferences with the governor's office, Kentucky Department of Education, and the commissioner, he recommends delaying in-person classes until late September and students starting with online instruction on August 27th.
He added they will be prepared as a district and will do their very best that all educational services are provided to students during this time.
Bentzel pointed out the non-traditional instruction will be a lot different than it was in the spring and hot spots will be placed around the county for students to access for online instruction.
Bentzel says the changes to in-person instruction does not affect or change anything for students enrolled in the Virtual Learning Academy.
The board approved his recommendation by a 4-0 vote with board member Jeff Moore absent from the virtual meeting.