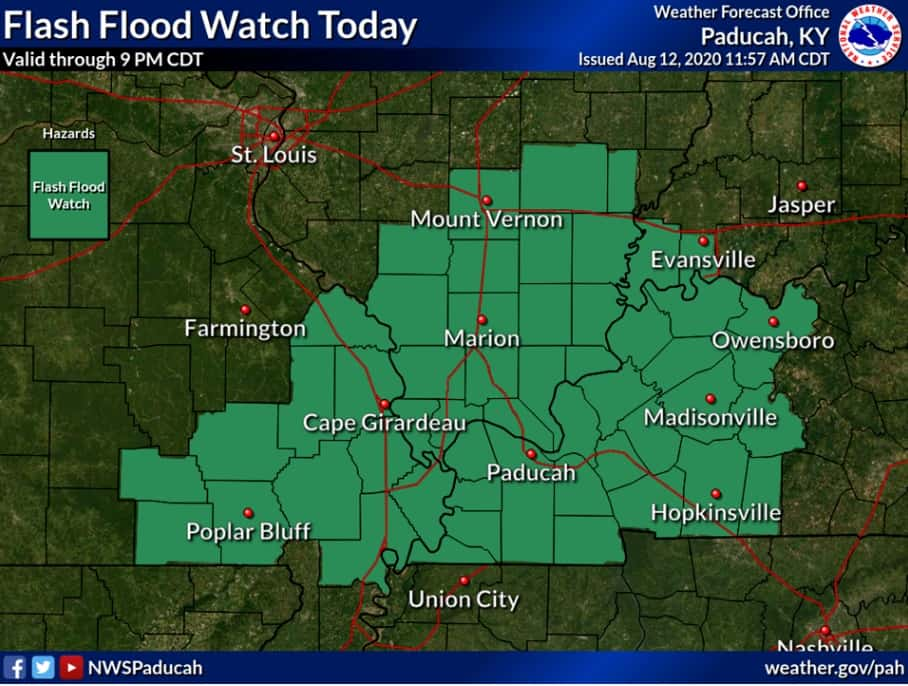 The National Weather Service in Paducah has issued a Flash Flood Watch in effect until 9:00 Wednesday evening for most of western Kentucky.
Meteorologists indicate scattered, slow-moving thunderstorms are expected to continue Wednesday afternoon and possibly into the early evening hours. Rainfall rates within these storms could exceed two-inches an hour, producing the potential for flash flooding.
A Flash Flood Watch means that conditions may develop that lead to flash flooding, which is a very dangerous situation. You should monitor later forecasts and be prepared to take action should Flash Flood Warnings be issued.