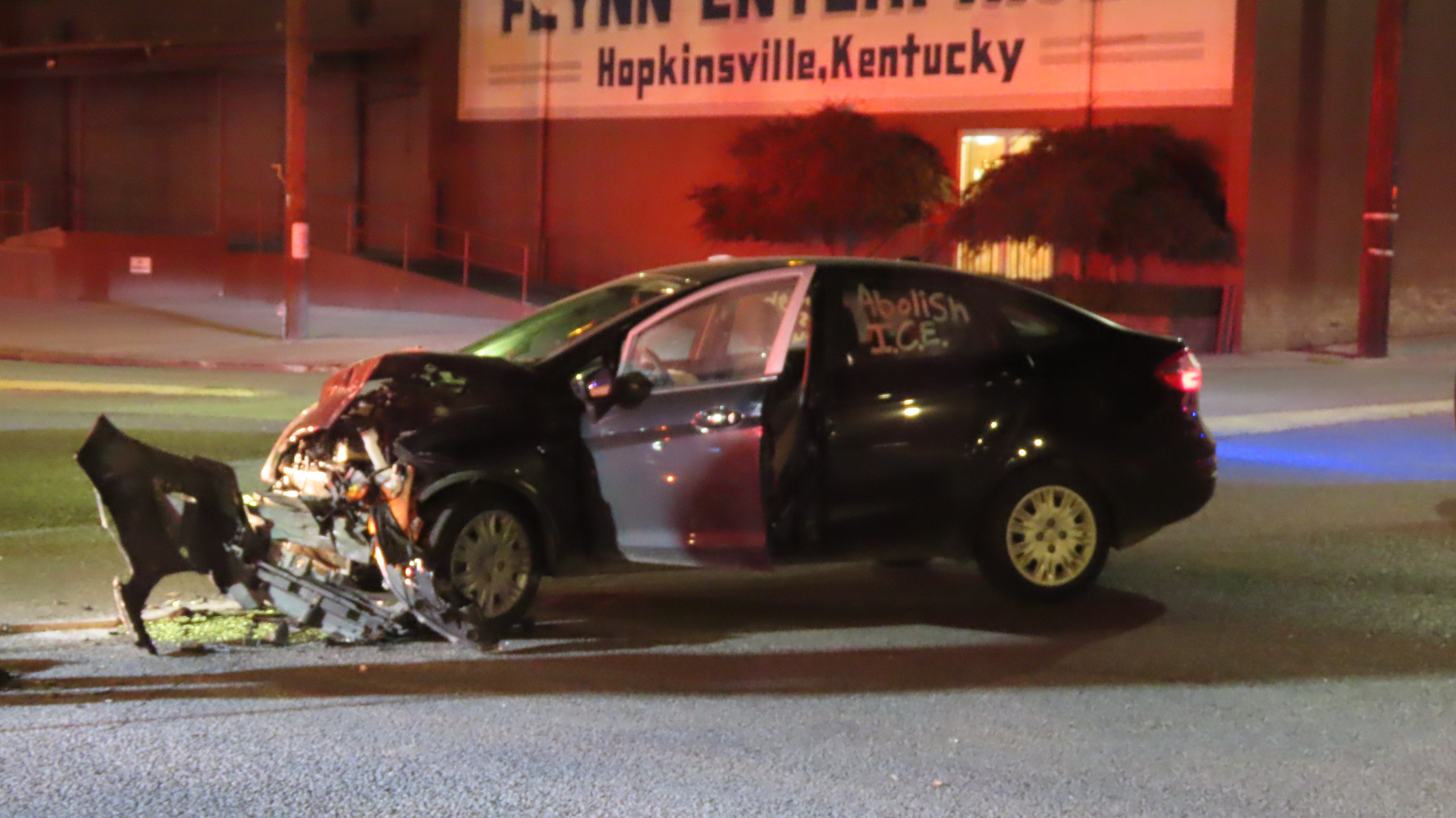 Police have released the name of a Cadiz man injured in a wreck on Walnut Street at the intersection of East 21st Street Saturday night.
Hopkinsville Police say a southbound car driven by 25-year-old Triston Goodwin that was on Walnut Street collided with a truck driven by 25-year-old Elizabeth Simpson of London that was turning on to Walnut Street from East 21st Street.
The crash caused Simpson's truck to run off the road and hit a parked vehicle. Simpson reportedly told police she attempted to stop but her vehicle had some kind of brake failure.
Goodwin was taken by ambulance to Jennie Stuart Medical Center for what police say are non-life-threatening injuries.
The crash happened just before 10 pm.