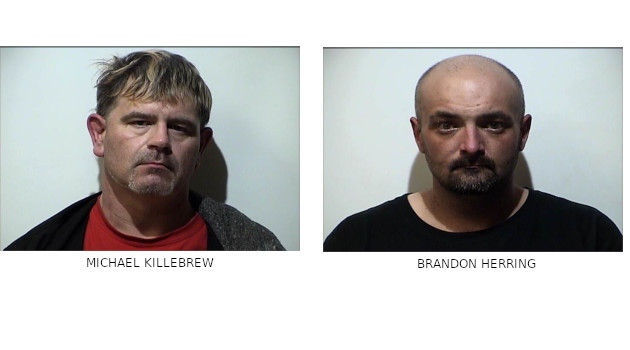 Law enforcement has charged two men in connection to a stolen camper Friday night.
Hopkinsville Police say 48-year-old Michael Killebrew and 37-year-old Brandon Herring both of Hopkinsville were charged with receiving stolen property.
Killebrew was reportedly seen on camera along with his truck pulling the stolen camper and admitted to giving another individual the idea to steal the camper in a text message.
Police say Herring admitted to stealing a vehicle that was used to take the camper.
Killebrew reportedly told police the camper was taken to Tennessee for a few days before being moved to his mother's house in Calloway County.