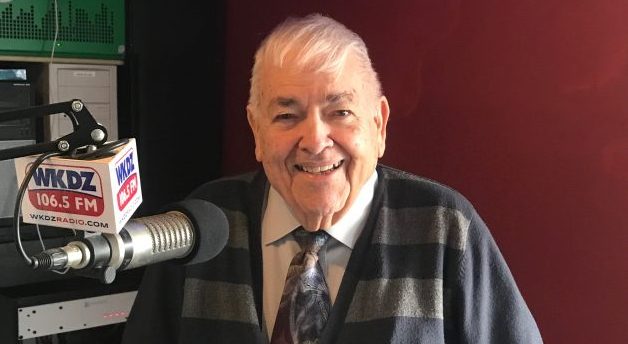 Thursday marked the 55th anniversary that WKDZ-AM 1110 signed on the air for the first time.
Wilburn "Willie" Wilson, the man responsible for saying the first words on WKDZ-AM, joined the Edge Media Group by phone to celebrate Thursday morning.
During the interview, Wilson said the morning of April 8, 1966, he was in the shower when his brother, Leo Wilson, called with the news that WKDZ-AM had approval from the FCC to go on air.
Wilson took the time to reminisce about many of the radio station's original employees and the impact they had on the community.
Wilson added the theme song he used for many years to start his morning show, "When the Red, Red Robin Comes Bob, Bob Bobbin' Along" by Doris Day, was always special to him.
Wilson bragged on the Edge Media Group for keeping WKDZ alive and their great work daily.
WKDZ-AM 1110 is still on the air today and serves as a way to listen to 100.9 WHVO, an oldies station that serves Cadiz, Trigg County, and the LBL area.
The entire interview with Wilson can be found below: