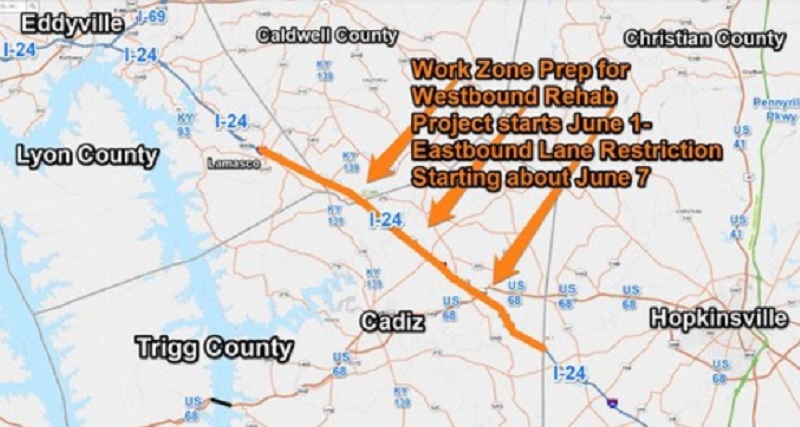 A contractor for the Kentucky Transportation Cabinet plans to restrict eastbound traffic on Interstate 24 to one lane near the 51-mile marker Friday in order to install a barrier wall.
District 1 spokesman Keith Todd says this work zone runs from the 51 to 69-mile markers through parts of Lyon, Caldwell, and Trigg counties. He says when installation begins Friday, the eastbound lane restriction will lengthen as the barrier wall install progresses over several weeks.
Todd says eastbound motorists should be alert for trucks hauling barrier wall sections to the installation site. Motorists should be extra cautious where construction personnel, cranes, and other equipment are along the roadway during the installation process.
Once the more than 13 miles of centerline barrier wall is in place, Todd says the contractor will set a date for westbound traffic to be shifted to one lane. He notes the eastbound lanes will eventually carry 2-way traffic from the 55-mile marker to the 65-mile marker to allow reconstruction of about 10 miles of concrete pavement along the westbound lanes.