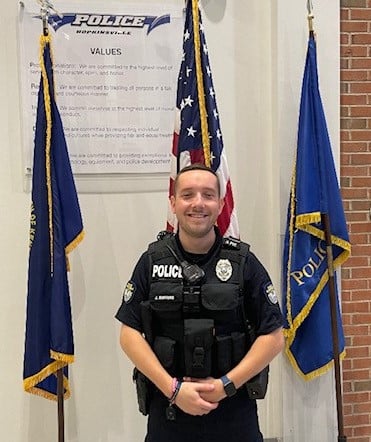 A Hopkinsville Police Department officer recently received a Valor Award for his life-saving actions.
Officials said officer Joseph Ryan Bufford responded to a call on May 15 of a structure fire at 804 Maple Court. Upon arrival, Bufford observed the rear of the residence on fire with a female still inside.
Officials added he entered the smoke-filled home and removed the female from the structure. Once the female was safe, Bufford turned his attention to the shed in the back of the property where there was a male living.
Due to the subject's mental status, Bufford had to physically remove him from the shed while a portion of the structure was actively burning and filling with smoke.
Officials said Bufford performed these actions without regard to his safety.