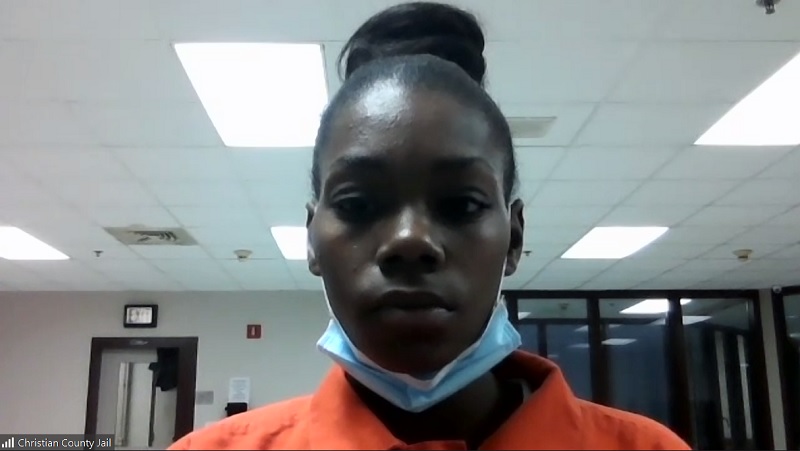 A Hopkinsville woman charged with an April murder on College Street will head to trial in March 2022.
Kachelle Isbell is charged with murder in connection to the death of 33-year-old Anthony Johnson. Hopkinsville Police said Isbell shot Johnson in the neck in the early morning hours of April 3rd. She was located at the scene of the shooting with a gun and reportedly admitted to shooting him.
Isbell, her attorney, and special prosecutor Tim Cocanougher appeared before Christian Circuit Judge Andrew Self Wednesday.
The up to week-long trial will begin Monday, March 7, 2022, with a final pre-trial scheduled for Wednesday, February 23, 2022.
Isbell remains out on bond and lives with her mother in Murray.
During Wednesday's court appearance, it was discussed that she had been offered a third-shift job to help her pay for the ankle monitor that she must wear while out on bond. Judge Self said he would amend the release conditions to allow her to take the job until the trial.