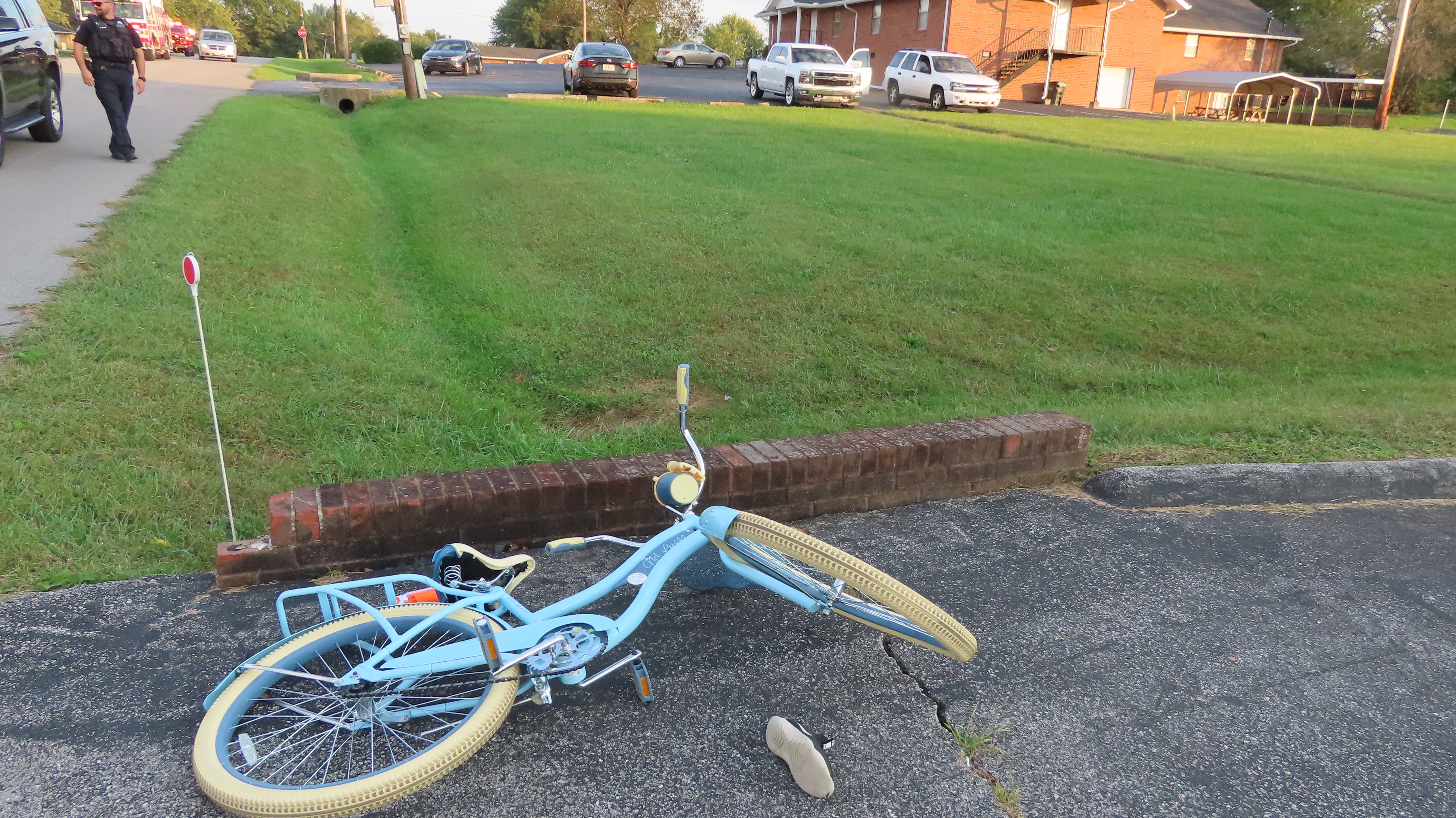 A child was injured when his bike collided with a vehicle on Academy Drive in Hopkinsville Wednesday afternoon.
Hopkinsville Police say the 10-year-old child was exiting a driveway and struck the side of an eastbound car. The child was taken by ambulance to Jennie Stuart Medical Center for what police say are non-life-threatening injuries.
The crash happened just after 5 pm.