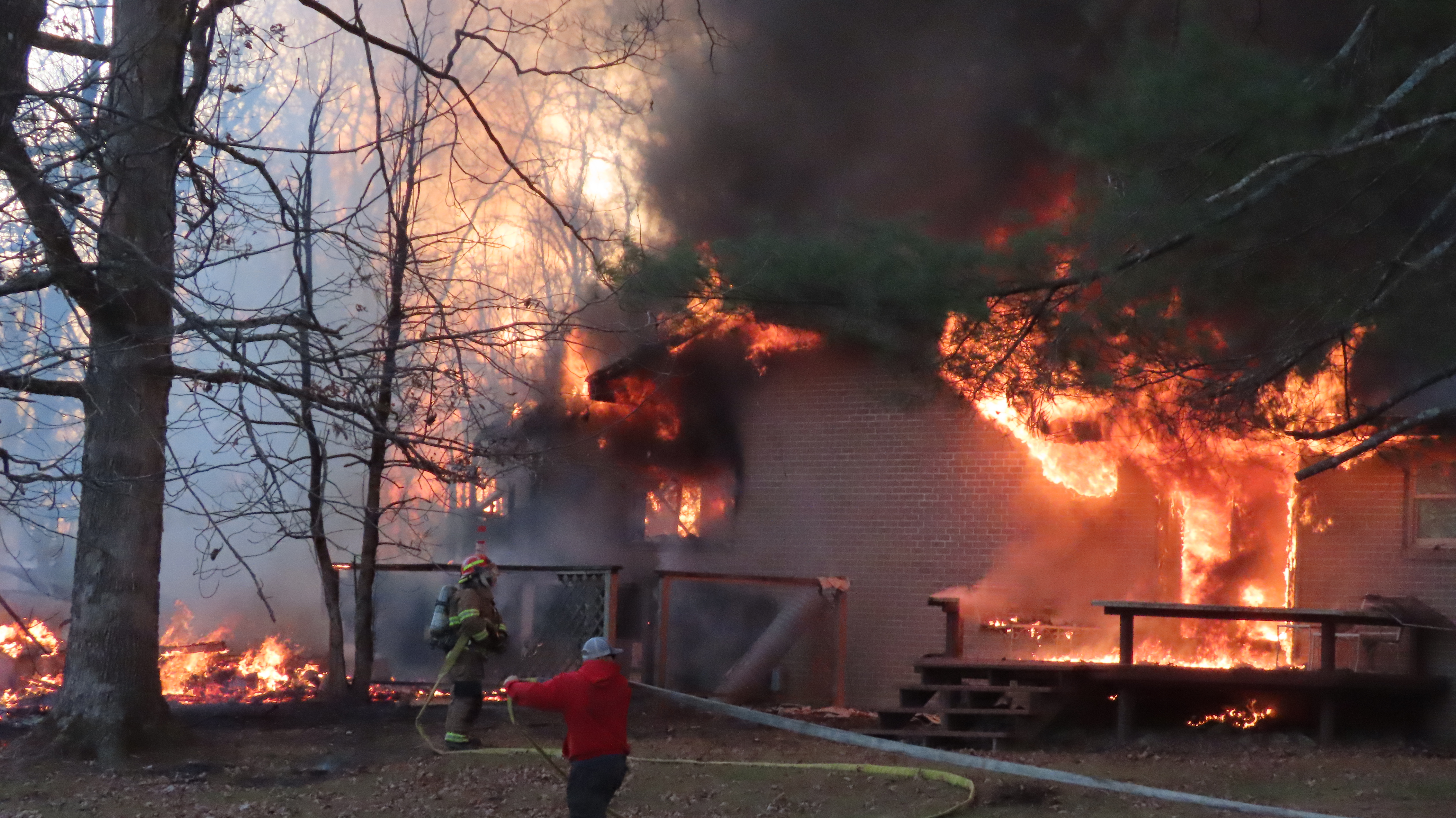 A home on Melwood Drive in Trigg County was destroyed and a woman was rescued when a fire started in the home Monday afternoon.
East Golden Pond Firefighters say the home located at 111 Melwood Drive that belongs to Larry and Peggy Kemp was fully engulfed in flames when firefighters arrived just before 4 pm.
Trigg County Rescue Assistant Chief Steve Skinner who lives just up the road from the home was able to pull the woman out of the home before firefighters arrived. Family reports indicate that the Kemp's dog was also rescued from the home.
Firefighters say the woman was not injured and the cause of the fire is unknown.
East Golden Pond Fire Department was assisted by Cadiz Fire Department, Trigg County Rescue, and Trigg County EMS.