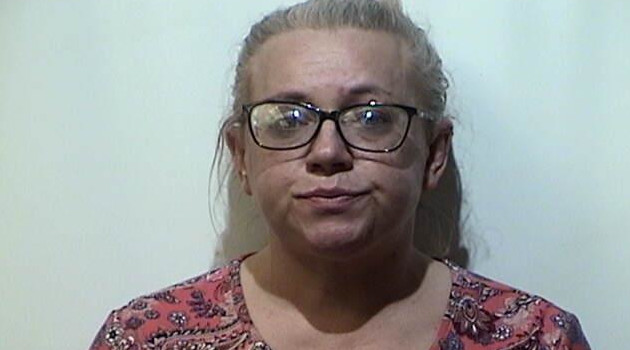 A Cadiz woman picked the wrong house to burglarize Tuesday afternoon and was subsequently arrested by Cadiz Police.
44-year-old Crystal D. Smith was charged with second-degree burglary, possession of a controlled substance, and possession of drug paraphernalia. The house she broke into belonged to Trigg County Sheriff Aaron Acree who arrived home on a lunch break to find an unknown car in his driveway.
Chief Duncan Wiggins said Smith had packed property from the house into luggage and other bags owned by Acree and was in the process of leaving the house when the sheriff came home. Acree said he doesn't believe he or his family was personally targeted by Smith
click to download audioAcree's home is located just outside the city limits but he called Chief Wiggins to investigate because of quick response time and being from an outside agency. Acree said an investigation determined his house wasn't the only one Smith visited.
click to download audioAcree added firearms were not among the items taken and that it was mostly women's clothes and valuables.
Chief Wiggins said a search incident to arrest led to heroin and drug paraphernalia in her purse.
Smith was lodged in the Christian County Jail with a $15,000 cash bond.