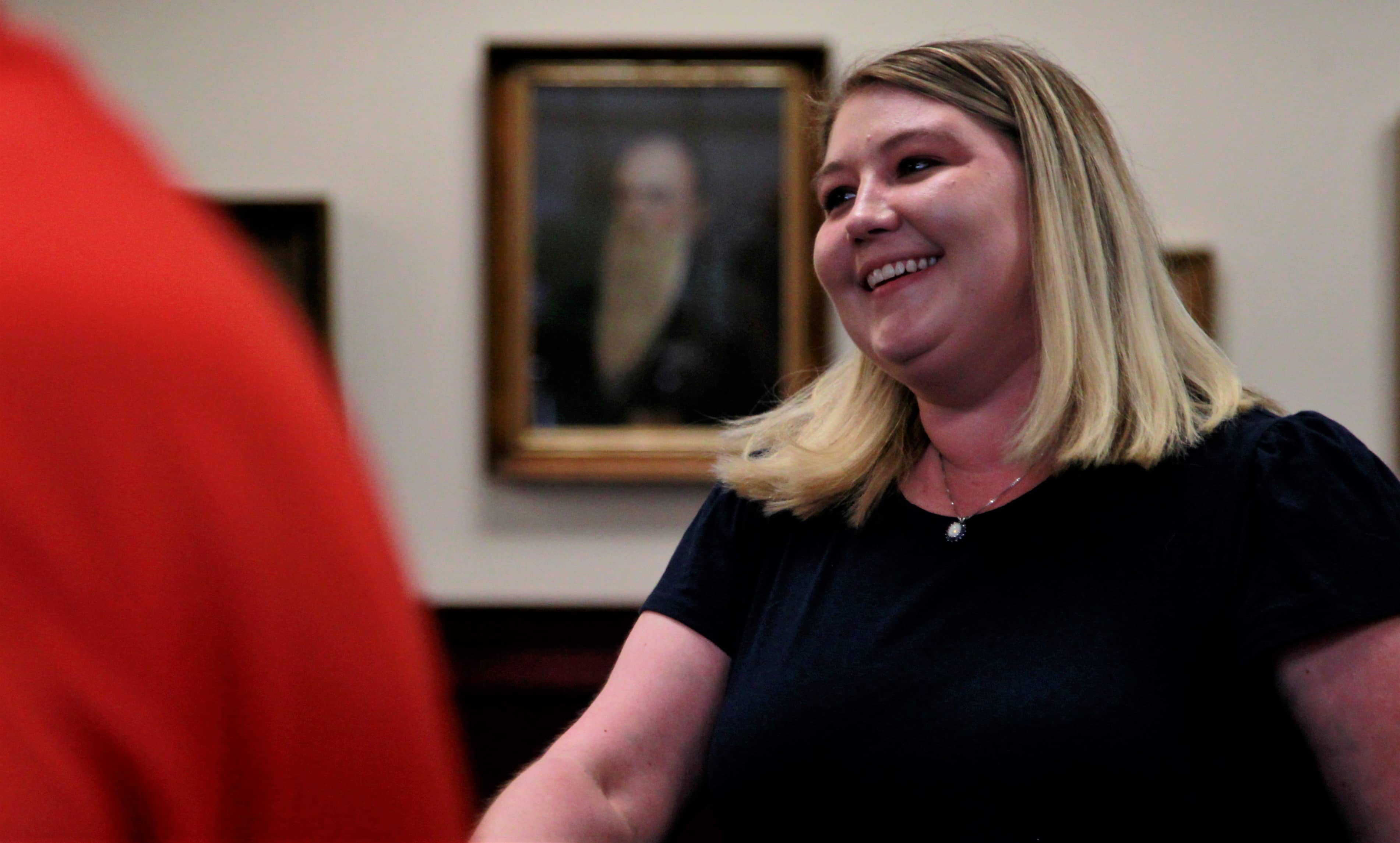 A bevy of close races and some rapid-fire results defined Tuesday night's 2022 Trigg County primary election at the Trigg County Justice Center.
In the forefront, an emotional Lauren Fowler. The county's incumbent Property Valuation Administrator and first-ever woman in the position fended off fierce competition in former magistrate Jon Goodwin and challenger James Kyler — claiming 42.31% of votes. Her 660 tallies topped Goodwin's 491 and Kyler's 409, and Fowler said she had a community to thank.
With no Democrat filed for the 2022 general election, Fowler will run unopposed this fall. A write-in candidate could still arrive, but Fowler said she was relieved to keep her job and her staff intact.
Seeking a second term as the county's 3rd District Magistrate, Republican Cameron Sumner edged first-time challenger Josh Adams 103-85. Serving North Cadiz, Sumner will face the lone Democrat to file, William Linton, in the general election.
Another unopposed race this fall, Alana Baker Dunn all but secured a second term as 5th District Magistrate — toppling Kenneth Cherry 163-69. In carrying more than 70% of votes, Dunn said she was looking forward to continuing service under current Judge-Executive Hollis Alexander and judge-in-waiting Stan Humphries.
Dunn said she was pleasantly struck by the voter turnout. Trigg County has more than 12,600 registered voters. And on Tuesday night, 2,515 Trigg Countians cast ballots.
With Larry Lawrence opting not to run, the 6th District Magisterial race for the Republican primary was a five-person heat scrambling to serve the people of Canton-Linton.
By 7:15 PM, longtime native Patrick Bush emerged — claiming 32.43% of the 296 votes with 96. He edged Billy Hop Calhoun, Will Ezell, Michael Todd Anderson and Lucas Hale, and will face Democrat Jan Culwell in the fall.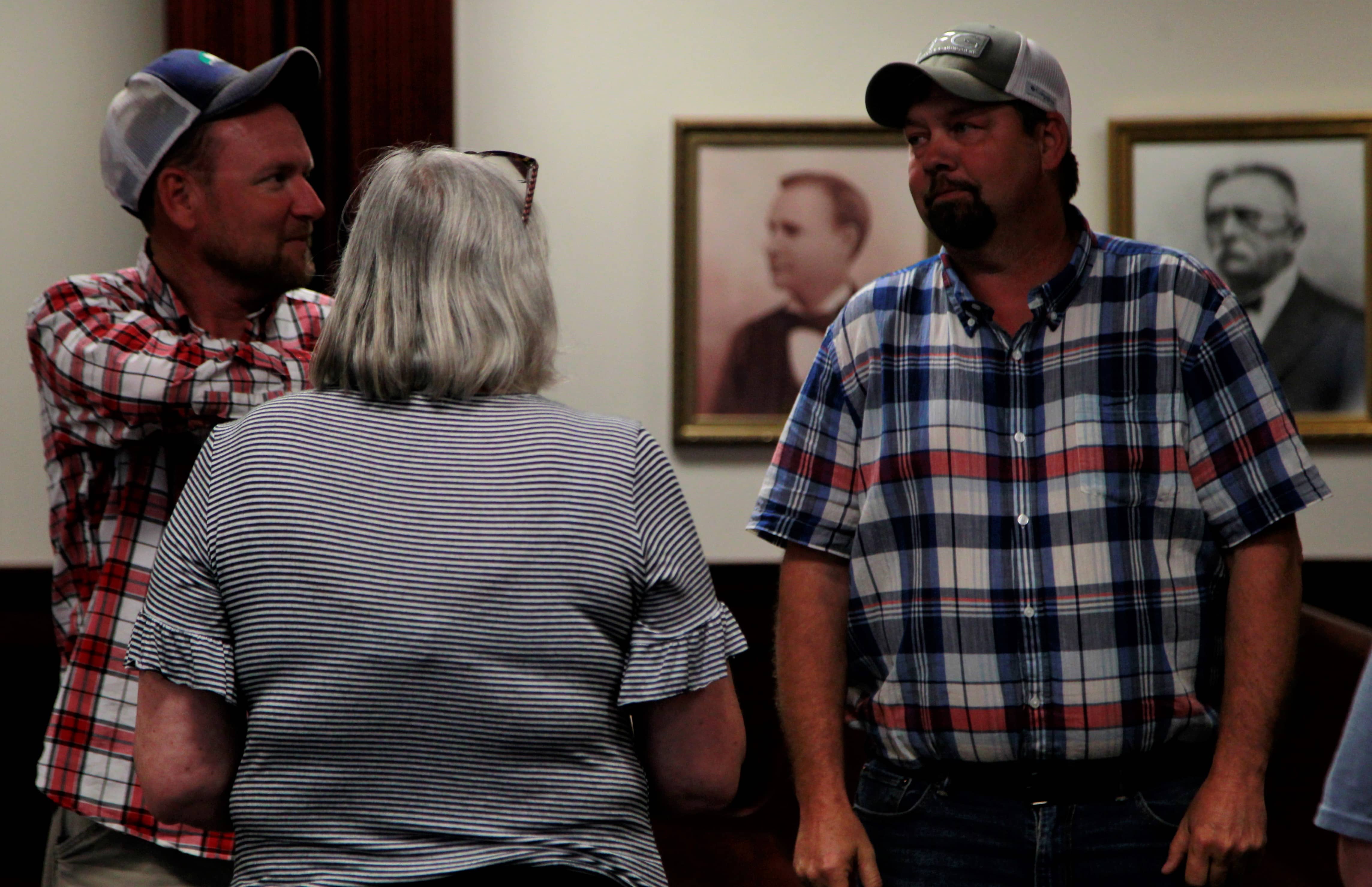 Bush noted he'd spent considerable time visiting with constituents in the large western Trigg district leading up to Tuesday, and he's expecting an interesting race this November.
Speaking of 7:15 PM, Trigg County Clerk Carmen Finley and her staff had full results posted less than 90 minutes after polls closed, as the sun still gleamed inside the third floor of the Trigg County Justice Center.
With early voting, absentee ballots and seven voting centers capable of handling any precinct, it was efficient and effective. And though it wasn't, it looked effortless.
Finley said it was a good day. She had set a benchmark of 17% voter turnout, a number that was exceeded, and it served as a strong trial run for what will be the process this November, and very likely in perpetuity.
In other races, 8th District Representative and incumbent Walker Thomas carried 84.97% of the vote against Caldwell County Judge-Executive and challenger Larry Curling, 633-112. For United State Senator, incumbent Republican Rand Paul outpaced the field considerably with 88.72% (1,376 of 1,551 votes), while rising Democrat Charle Booker earned 438 of 817 votes cast.
The lone nonpartisan race, District Judge of the 56th, leaned to Brandon Knoth — who earned 51.10% of Trigg County's votes.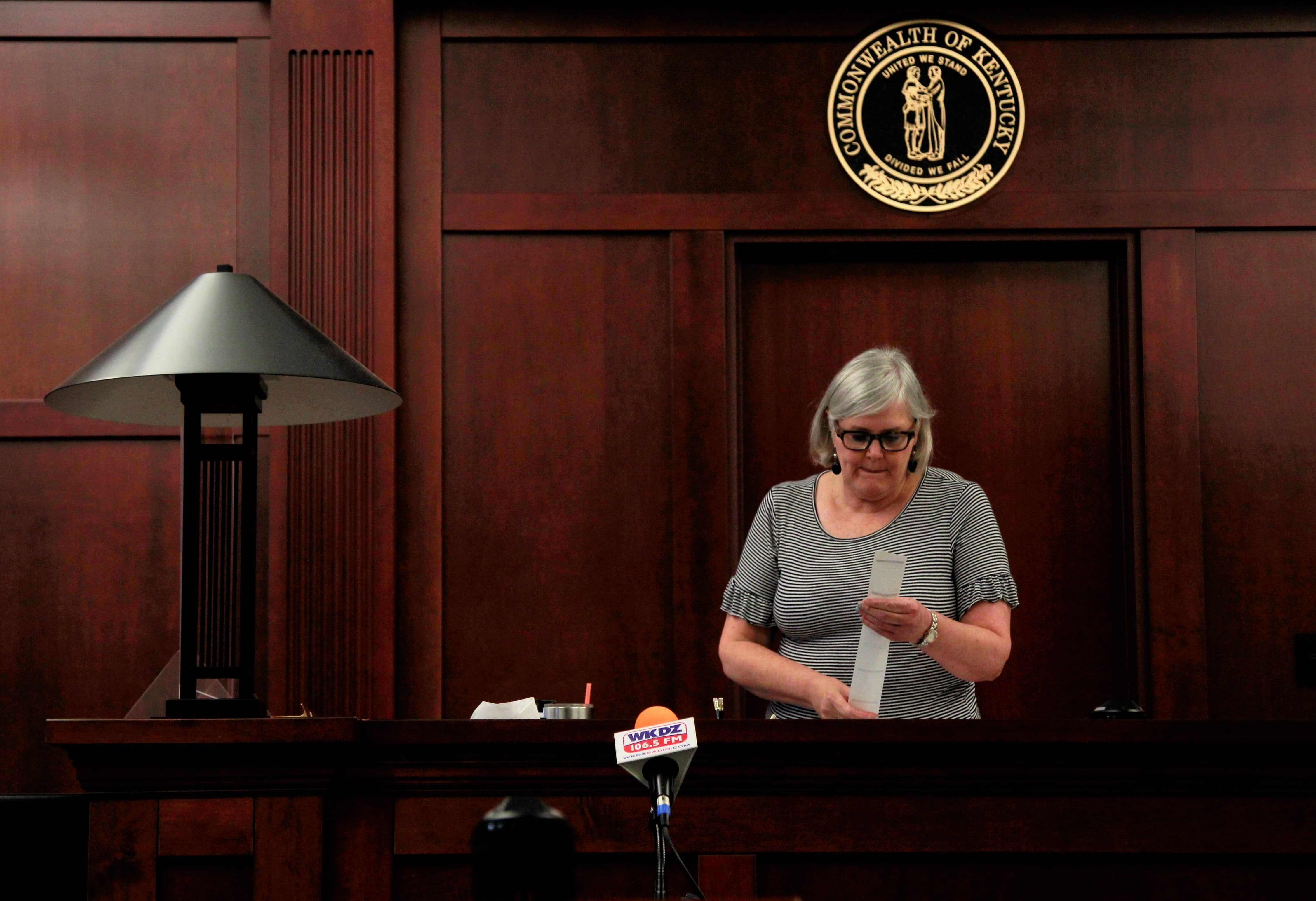 2022 Trigg County Primary