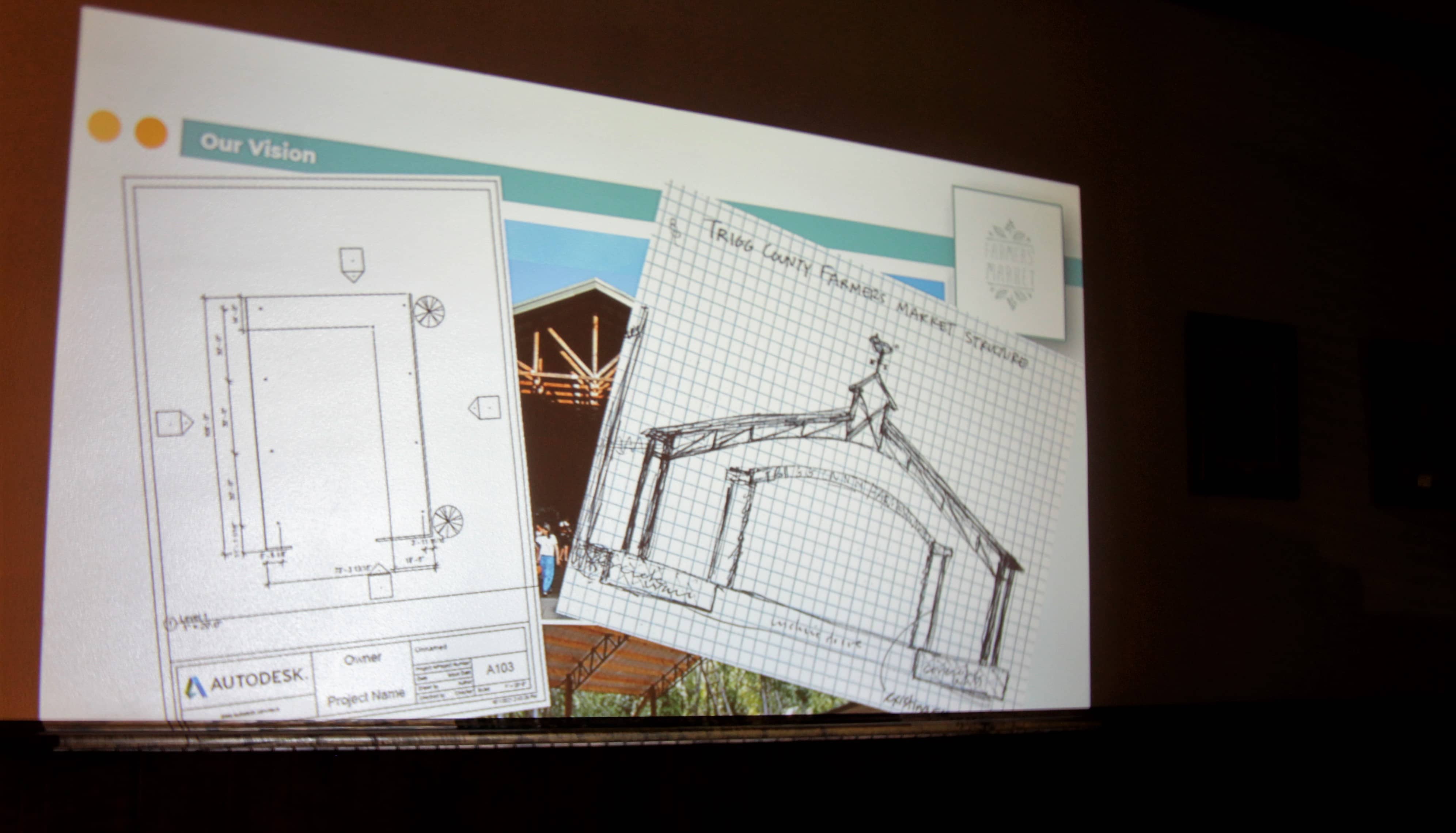 For months, members of the Cadiz-Trigg County Leadership Class of 2022 have toiled toward the construction and completion of a roof for the Downtown Farmers Market.
It began with the vision of a simple structure built to improve the space's ability for year-round events and a farm-to-table dinner celebrating its potential donors, and ballooned into hopes for retractable walls, radiant heat, ceiling fans and other dressings.
On Friday, those hopes may have been answered — when the Kentucky Agriculture Development Board approved a grant up to $93,500 in matching funds for the construction of this structure.
Ashley Johnson, leadership chair, took no credit, but could speak to the work done by this leadership class in making sure this project went from paper to permanence.
When talk of this project first began last fall, officials continually noted that they wanted to have plans drawn and construction beginning before the start of this farming season.
But as monies from different municipalities and movers-and-shakers kept rolling in, the idea of expanding the project became more of a reality.
This grant, Johnson said, makes it even more so.
As of January, the class had solicited more than $65,000 in donations from city and county municipalities and businesses, as well as several individual donors. Other verbal commitments had come, too, bolstering expectations.
Johnson said the ultimate goal is to have the $93,500 to match, and that the donation program remains open for those interested.
But the most important piece of this process has been the patience. With some money in hand, the class could've already commissioned for construction to start. A roof hastily thrown together, however, wasn't the play — especially with building prices as they are now — and Johnson said this award has made the wait worth it.
A match of $93,500 would bring $187,000 to the table for a roof and its pieces — and would forever change that space on Main Street.
Those in the leadership group also include Melissa Wallace, Dustin Gilbert, Mackenzie Stone, Adrienne Fuller, Eunice Stone, Amy Kuberski and Holly Greene.