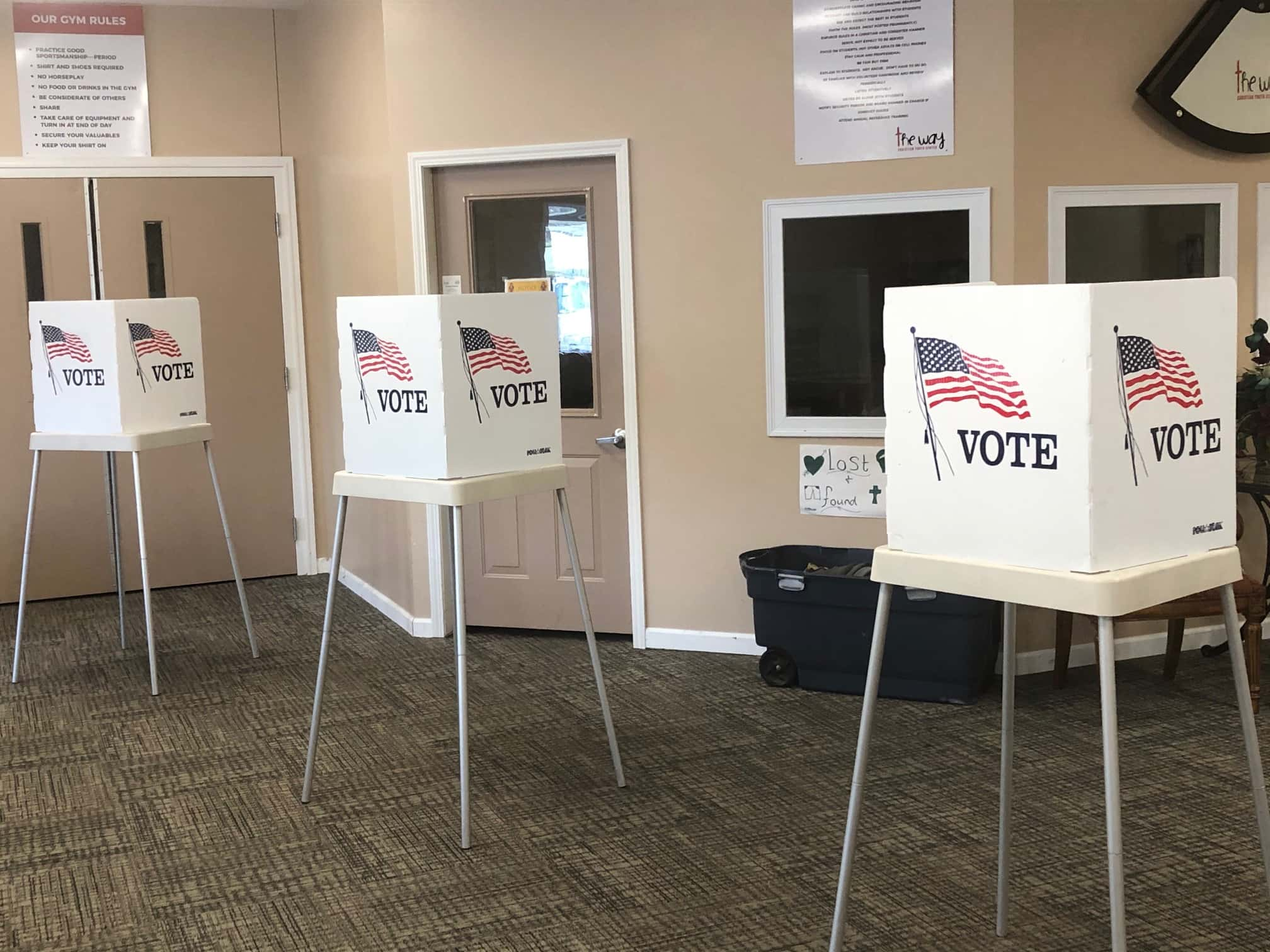 Early voting might be a newer trend in Kentucky, but it could be catching on here locally.
Officials from both Trigg and Christian counties reported strong turnout trends from the weekend — a potential sign for Tuesday's tilt.
Carmen Finley, Trigg County Clerk, noted 1,381 citizens opted to cast ballots in the three-day window: 501 on Thursday, 504 on Friday and another 376 on Saturday.
With roughly 12,000 voters registered in the county, that comes to nearly 12% voter turnout already — and Finley said she expects these totals to at least double through Tuesday evening.
Finley called those in her office, and her deputies, "election heroes" — helping make the early option a reality.
Though these votes won't be counted until polling machines transition at 6 PM Tuesday, Finley added the early efforts will go a long way into the counting process.
She said the public needs to remain patient Tuesday and perhaps into Wednesday, but that the full expectation will be to know all victors before the sun rises.
Early voting does help Election Day run smoother. During the May Primary, more than 550 Trigg Countians voted early before Finley reported a 20% voter turnout rate.
Finley said she has "high hopes" of things moving quickly, but that they'll certainly be particular with 10 write-in candidates on the ballot.
Kem, meanwhile, said things went "very well" in Christian County, with just over 4,000 early votes cast last Thursday, Friday and Saturday.
Not only did this feel good to him and appear high for the area, Kem said things "moved really smoothly," and that he's only heard positive regard for early voting.
Kem said roughly 55,000 people are registered to vote in Christian County, but that many of those voters do account for military families — with many of their loved ones currently deployed to the Ukraine struggle and other assignments.
At 4,000 early votes, that's about 7% of the county's registry.