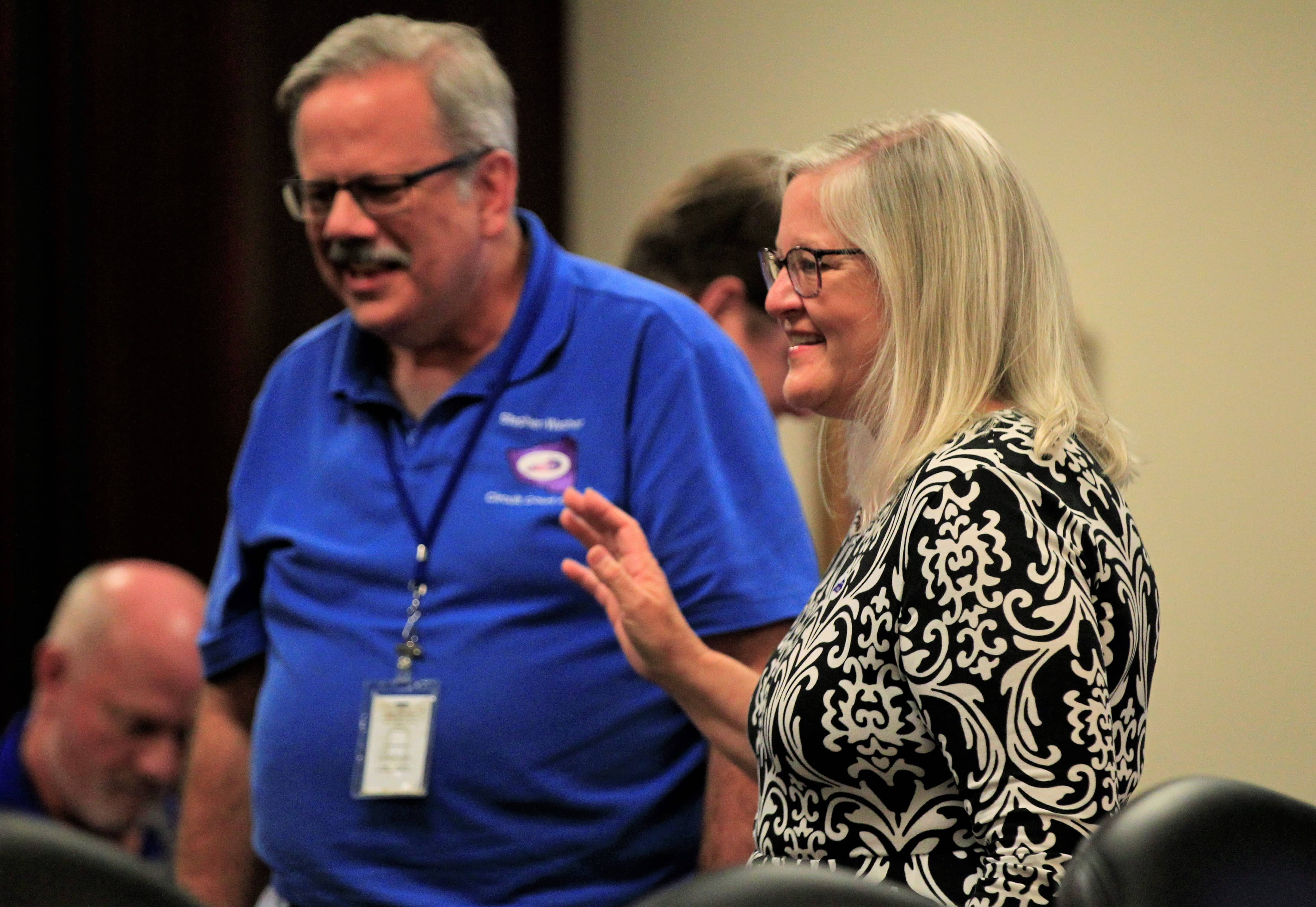 A long-time assistant for County Attorney Randy Brayboy, Lisa Fuller Thomas earned the trust of Trigg Countians Tuesday — when voters selected her to be the next circuit court clerk over appointee Stephen Washer, 3,644 to 1,826.
A strong 2-to-1 victory, Thomas said she was "honored" by the support.
Washer had been appointed by now-retired Circuit Judge C.A. "Woody" Woodall III to fill the seat of long-time civil servant Pam Perry, who was by his side moments after the defeat. He was one of seven Trigg County residents interviewed who qualified for the vacancy.
Thomas, meanwhile, ran against Perry in 2018 and lost 3,406 to 2,459. She noted she was happy to win what she called a "clean race." One that was respectful.
Thomas is now the second person to hold the position in the last year, following Perry's tenure and Washer's appointment, and she added this amount of change can be jarring.
She's hoping to bring some immediate ideas to the table.
Washer was surrounded by family throughout the evening in the third floor of the Trigg County Judicial Center, and wanted to thank those who supported him throughout this race.
Washer also noted that the coming months, and years, in the court system will bring new challenges at the local, regional and state levels. A number of new judges are just getting settled in for the circuit and the district, while an effort to transform the office and go paperless will bring clerking into the 21st century.
Thomas will serve the remaining two years on Perry's term, with the position set to once again appear on the ballot in 2024.