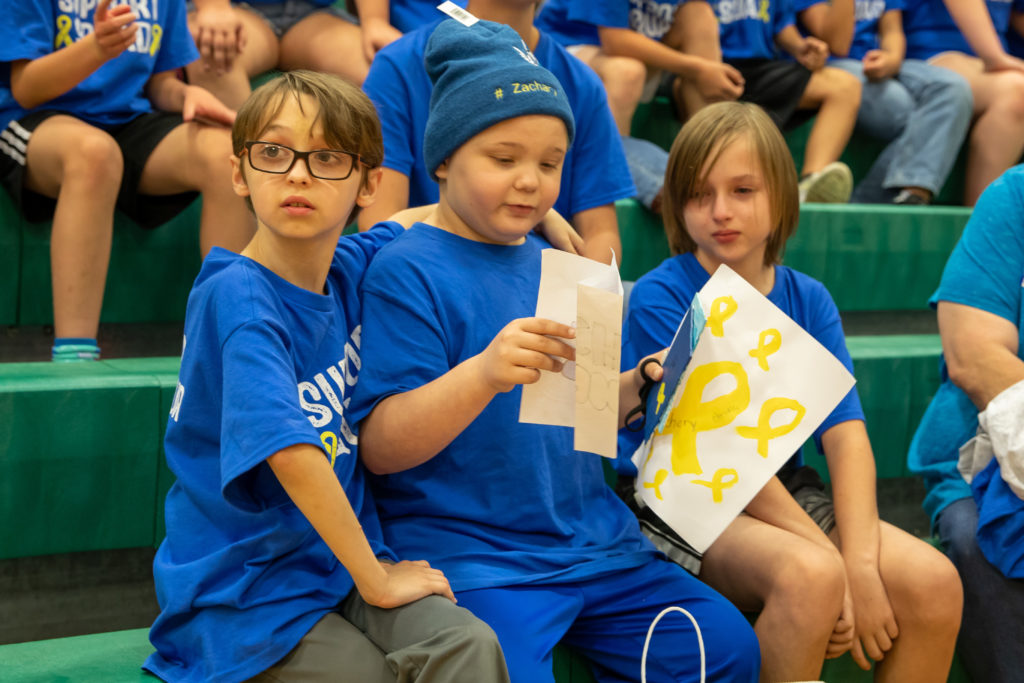 Diagnosed with osteosarcoma cancer this past March, south Christian County's Zachary Boyd has the most important of tasks ahead of him this upcoming Friday.
At 6 PM, the Hopkinsville Community Christmas Tree in Founders Square will be lit by his hands, signifying the emotional beginning of the holiday season.
A "true warrior" during his treatment regimen, Boyd exemplifies the spirit of hope for the Christmas calendar.
His mother, Laurel Lunte, noted in a written statement that they're "all excited," because lighting the community Christmas tree is obviously "something they've not done before."
"We are all honored that Zach was selected," she added. "With everything he's been through, it's good to have him experience some joy. It will be incredible for him."
According to Tab Brockman, Hopkinsville Parks & Recreation director, Boyd was an "overwhelming choice" to light the tree, through a nomination call sent out by the department through social media outreach.
The tree-lighting event will include the singing of Christmas carols, the recitation of Bible verses involving the Christmas story, and a conclusion involving a rendition of "Silent Night" sung by candlelight.
Boyd will then get to flip an oversized switch to light the tree.
City officials have transitioned to a live Christmas tree in Little River Park for this year's lighting ceremony. This Leyland cypress was planted by the City Grounds Department in 2016, with the full intention of it becoming the official city tree for this holiday season.
Now 22 feet tall, more than 2,200 lights are expected to cover its branches.
On Saturday night, the 2022 HES/energynet Hopkinsville Christmas Parade will begin at 5:15 PM, with expectations of a mile-long celebration and 21 floats in the holiday train.