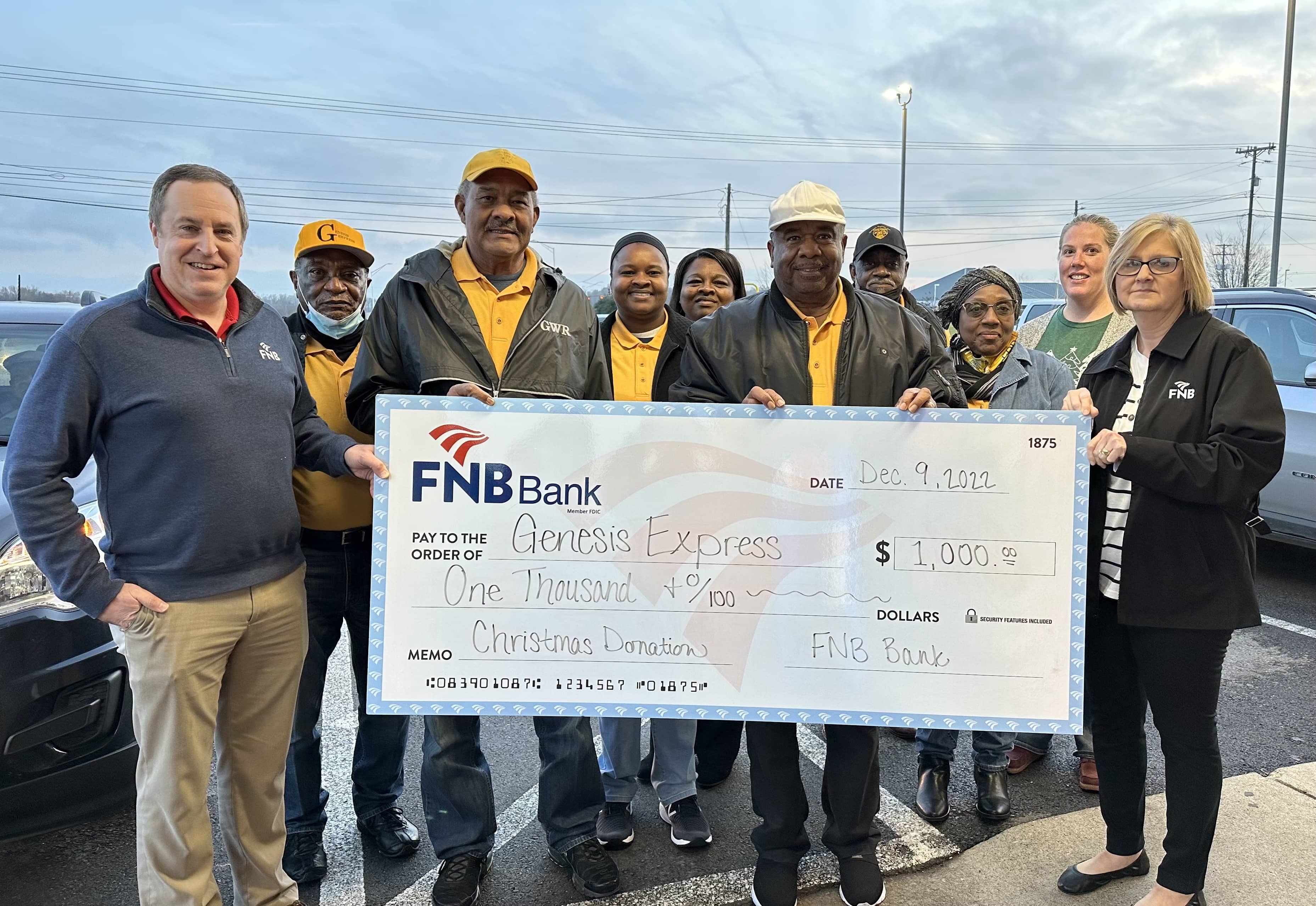 FNB Bank has made a $1,000 donation to Genesis Express to help in its efforts to build an intergenerational center in Cadiz.
Kyle Hensley, FNB's Trigg County market president, said the donation was a way that FNB can assist local organizations that serve the needs of others such as Genesis Express.
Earlier this month, a special fund drive raised over $60,000 for the local non-profit group.
Genesis Express is building a nearly 12,000-square-foot facility on Lafayette Street that will have classrooms, a commercial kitchen, office space, and storage space. The group supports its various programs with catering and barbecue sales that will come from its new kitchen.