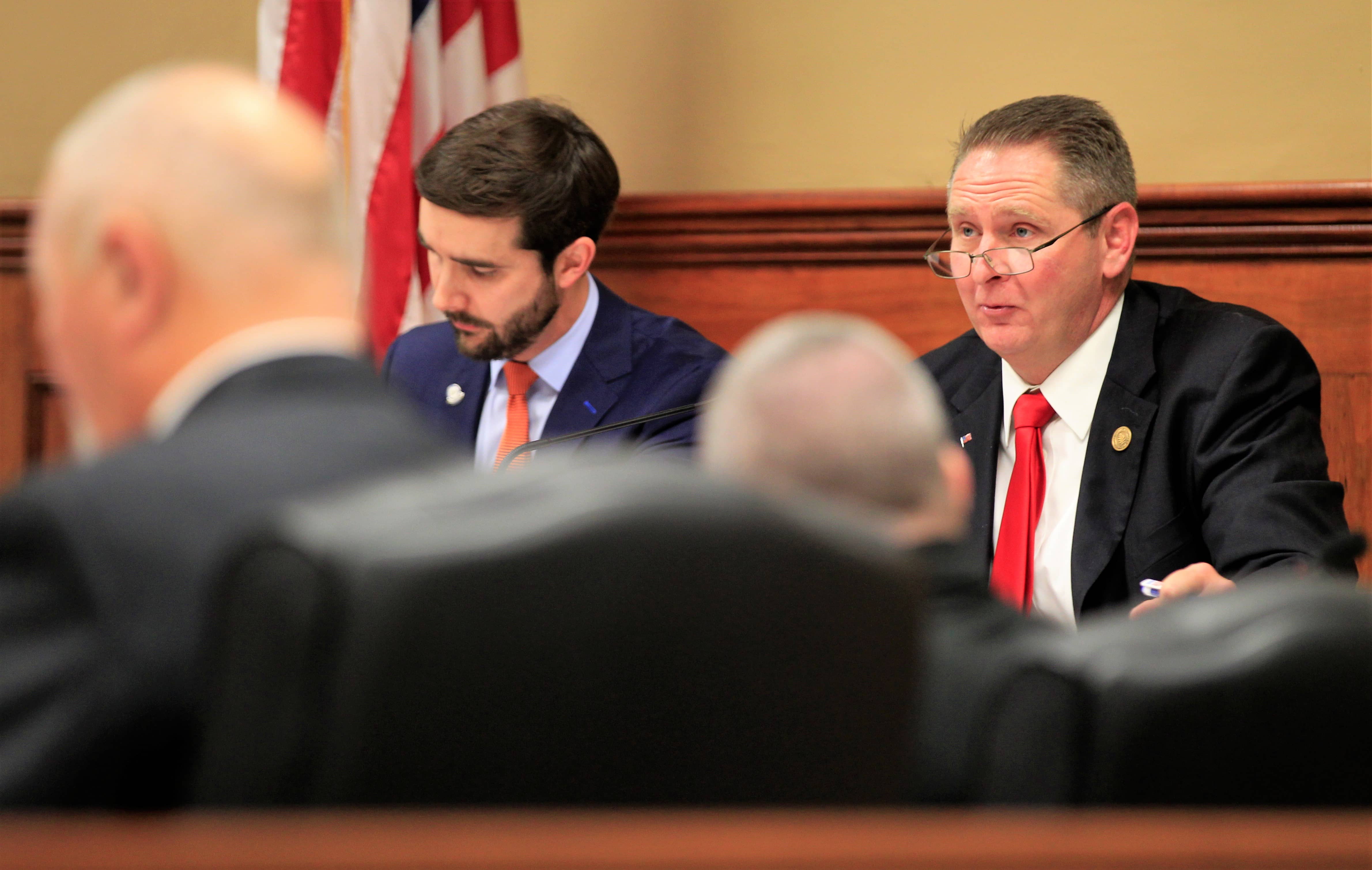 Christian County can now be considered among many municipalities in the Commonwealth as a "Second Amendment Sanctuary."
The decision — though not unanimous — comes following considerable discussion not just during Tuesday morning's fiscal court meeting, but more than two years of debate in and around Hopkinsville, and also in and around the court's chambers.
Newly-minted County Attorney Lincoln Foster made clear the resolution's intent.
John Bruce, magistrate for District 8, stated his full support of the measure, but also asked for Christian County's citizens to remain trained and informed on proper firearm procedures.
The lone dissent came from former Hopkinsville Mayor Rich Leibe.
He issued that while he stood for the rights of all citizens to bear arms — having bore them many times in his law enforcement and military career — the very idea of stating unyielding supporting over one amendment, as opposed to all, rankled him.
Particularly because in no other post he'd ever been asked to do so.
Leibe also noted it could be confusing to some why county leadership would throw its support behind this measure.
District 2 Magistrate Josh Turner argued that no other amendment in America's history has endured more scrutiny than the Second.
On January 14, 2020, a crowd gathered at the Christian County Fiscal Court meeting to show their support for the Second Amendment, on that reads: "A well regulated Militia, being necessary to the security of a free State, the right of the people to keep and bear Arms, shall not be infringed."
The concern then, and even now, from local citizens remained the concept of pre-filed legislation at the federal level — calling for an emphatic and thorough assault weapons ban with noted countermeasures.
That same morning, magistrates Phillip Peterson and Jerry Gilliam asked for a resolution supporting all U.S. and Kentucky Constitution amendments to be taken a step further — one that would address the Second Amendment and its provisions.
At the time, then Judge-Executive Steve Tribble had told the News Edge that a Second Amendment Sanctuary distinction wasn't necessary for Christian County, unless magistrates felt differently.
Apparently, this new court feels differently.
Also in January 2020, Trigg County Fiscal Court and its members unanimously approved a resolution affirming "the county's commitment to upholding the Second Amendment."
FULL DISCOURSE: