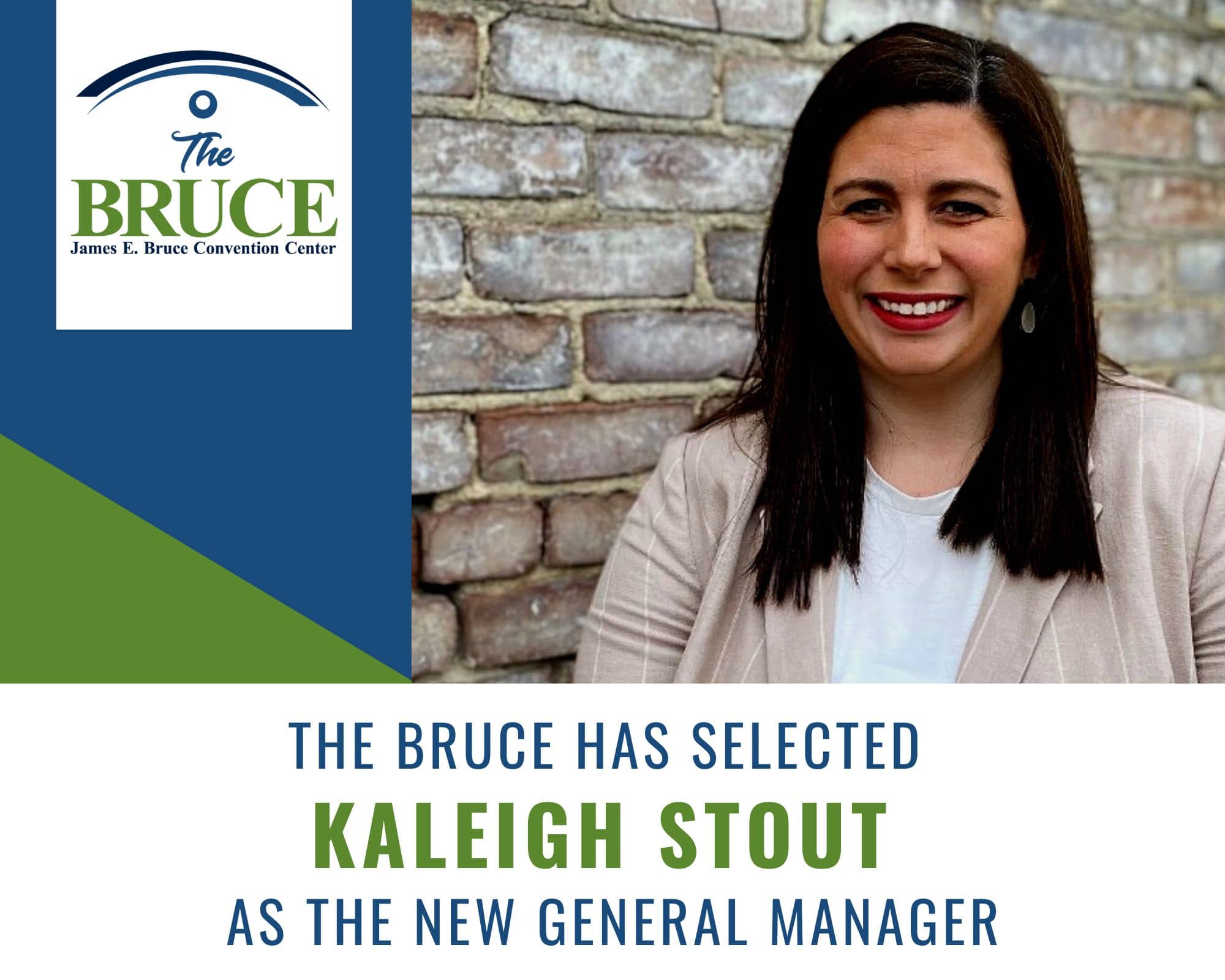 Officials with "The Bruce" Convention Center in Hopkinsville announced a new general manager Friday afternoon: Hopkinsville native Kaleigh Stout.
A graduate of Hopkinsville High School, Stout received her bachelor's degree from Austin Peay State University in public relations and event management.
She has more than six years experience in PR, client management, marketing, sales and event planning. She has worked in multiple event venues, like The Silo and Nashville Music City Center, and has a proven track record of creating and delivering successful marketing and social media campaigns. And all while promoting client relations.
Todd Morris, board chairman, writes that Stout will "bring a fresh perspective to 'The Bruce,'" because "she's local, she knows the area and the people, and the needs of both."
Most recently, Stout provided an "enthusiastic and friendly hands-on learning experience" to local students as the media arts teacher at Gateway Academy. She also serves as head cheerleading coach for HHS.
She resides in Hopkinsvile with her husband, Nate, daughter, Ansleigh, and puppy, Boone.
With this being her first week, up at the plate is "Brunch at the Bruce." Set for 10:30 AM until 3:30 PM this Sunday, Chef Jack McGee is providing eggs, bacon, fried chicken, carved beef, roast pork, carved ham, turkey, mac & cheese, green beans, mashed potatoes, corn, carrots, rolls, breakfast pastries, assorted fruit, a salad bar and various desserts.
Beverages include tea and water.
Adults and children 13-and-up will be $18.95 per person. Kids 5-to-12 will be $12.95 per person. Kids 4-and-under are free. Salad bar only is $15.95. A mimosa bar for those 21-and-older, as well as sodas, cost extra. A 20% gratuity is automatically added for parties of eight or more.
To make reservations, one can call (270) 707-7000 or visit online.