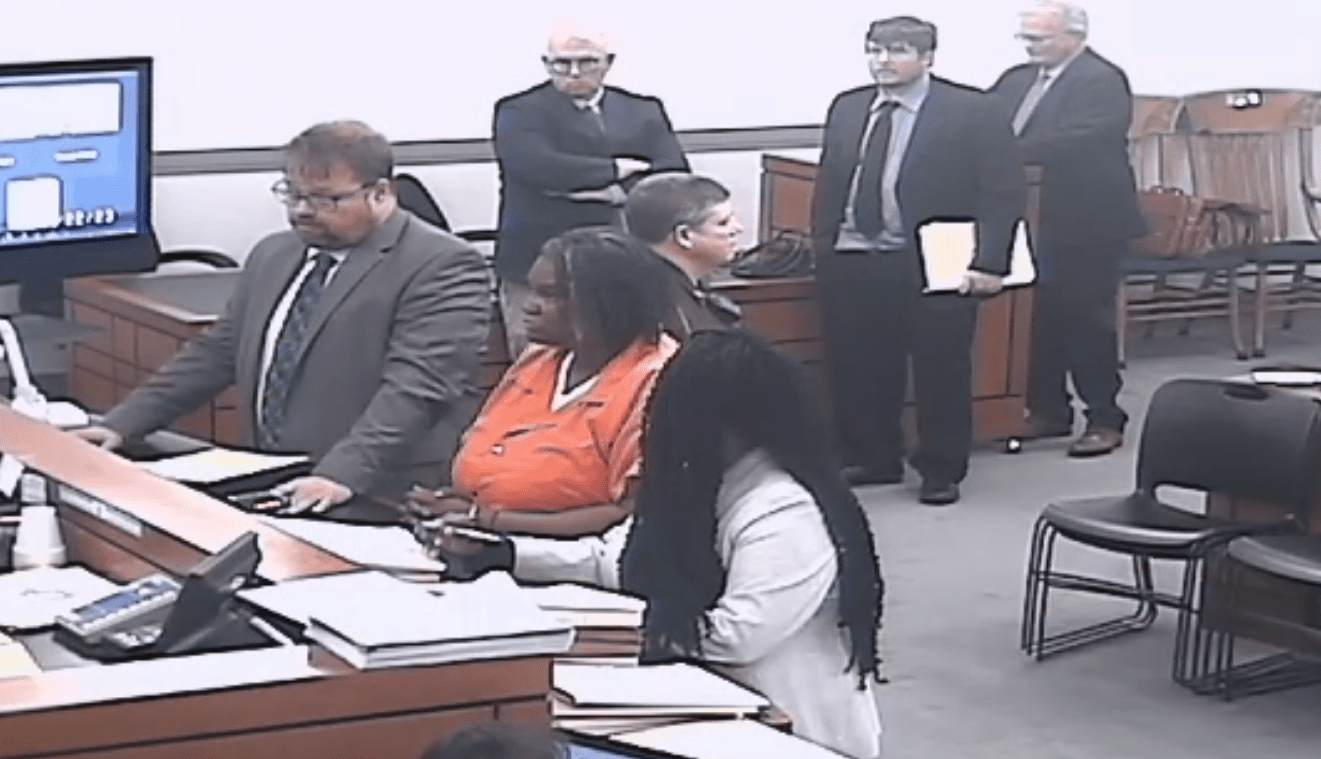 A Hopkinsville woman convicted of a 2020 murder was sentenced to life in prison Wednesday by Christian County Circuit Court Judge Andrew Self.
Larayna Manning was found guilty in January of complicity to murder and complicity to robbery. The jury, which needed just over two hours to return their verdict after a four-day trial, recommended life in prison on the murder charge and 20 years on the robbery charge. Judge Self agreed with their recommendation.
click to download audioManning must serve 20 years of the life sentence before she is eligible for parole and will get credit for serving over 800 days in jail.
Following the sentencing, Manning's attorney, Jason Pfeil, told the court he planned to file an appeal of the sentencing and will ask for an appeal bond.
Judge Self set an April 5 court date to consider that bond.
Manning was charged with the October 2020 shooting death of Calvin Taylor at his North Kentucky Avenue home.