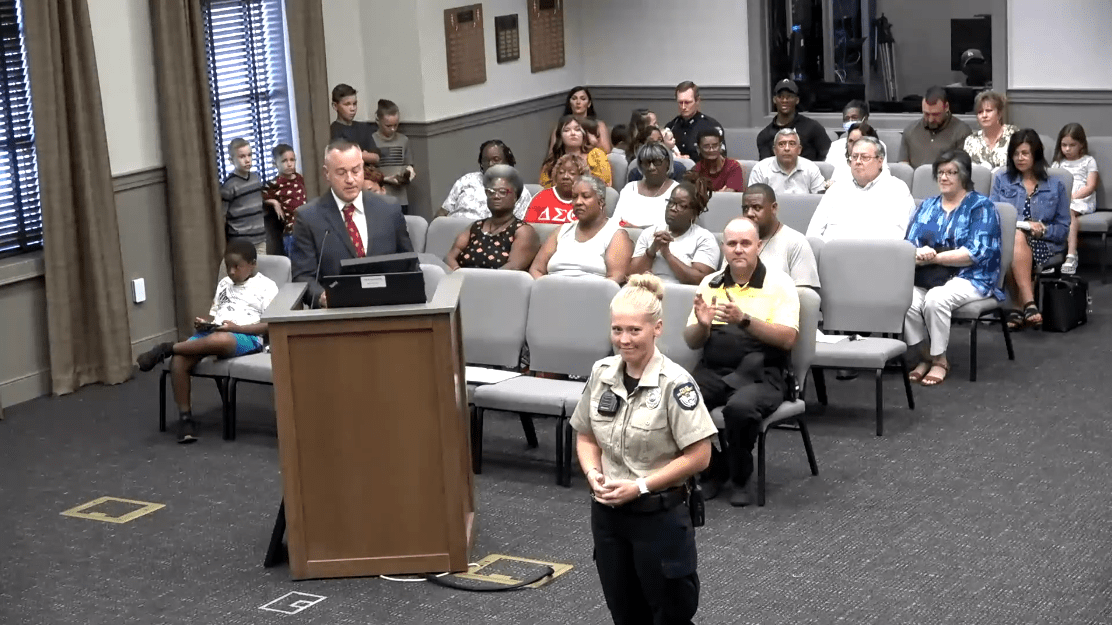 Two Hopkinsville emergency officials received awards during Tuesday night's Hopkinsville City Council meeting.
Brittany Walker, an Animal Control Officer with the Hopkinsville Police Department, was honored by Chief Jason Newby as she received the Chief's Merit Award for her actions of rescuing two distressed dogs from a swimming pool.
Additionally, an emotional Chief Newby presented Allison Summers with the prestigious Life Saving Award. Summers, a dedicated dispatcher for the Hopkinsville Police Department, was recognized for her selfless act of donating one of her kidneys to Deputy Johnny Colon, of the Christian County Sheriff's Office.
Hopkinsville Mayor J.R. Knight thanked the men and women who work for the Hopkinsville Police Department and the work they do each day making the community a better place. Mayor Knight added he is pleased the department is fully staffed again.